Ultimate Preparedness Kit – Survival Made Simple
Everything you need to be truly prepared, including food, Solar PowerBank charger, stove, fire starter, and much more, our Ultimate Preparedness Kit is our most complete preparedness kit ever. This kit is perfect for emergency conditions where you need to grab-n-go or stay put and weather it out.
This is what you get with this kit:
4 Week Food Supply — 2,000+ calories per day – Up to 25-Year Shelf Life – Breakfasts, Lunches, Dinners, Drinks & Snacks – Complete, Hearty, Tasty, and Easy-to-Prepare meals all grown & packaged here in the USA.
Alexapure Pro Water Filtration System – Clean and safe drinking water from nearly any freshwater source – Filters out over 200 contaminants – Up to 5,000 gallons from each filter .
Instafire 3-Gallon Bucket Emergency Fire Starter – can start a fire and keep it going in even the most difficult conditions.
Camper's Knife with Fork and Spoon
Two Stainless Steel Drinking Cups
Granite Ware Saucepan (2 quart)
Two Packages of Waterproof Matches (8 boxes) 
Solo Stove Lite 

Guide 10 Plus Adventure Solar Recharging Kit
In a crisis, there are many times we can't depend on the electricity or modern appliances in our homes. In fact, you may need to "bug out." Having a compact, portable cooking solution that tucks into your "go bag" is essential for survival.
Solo Stove Light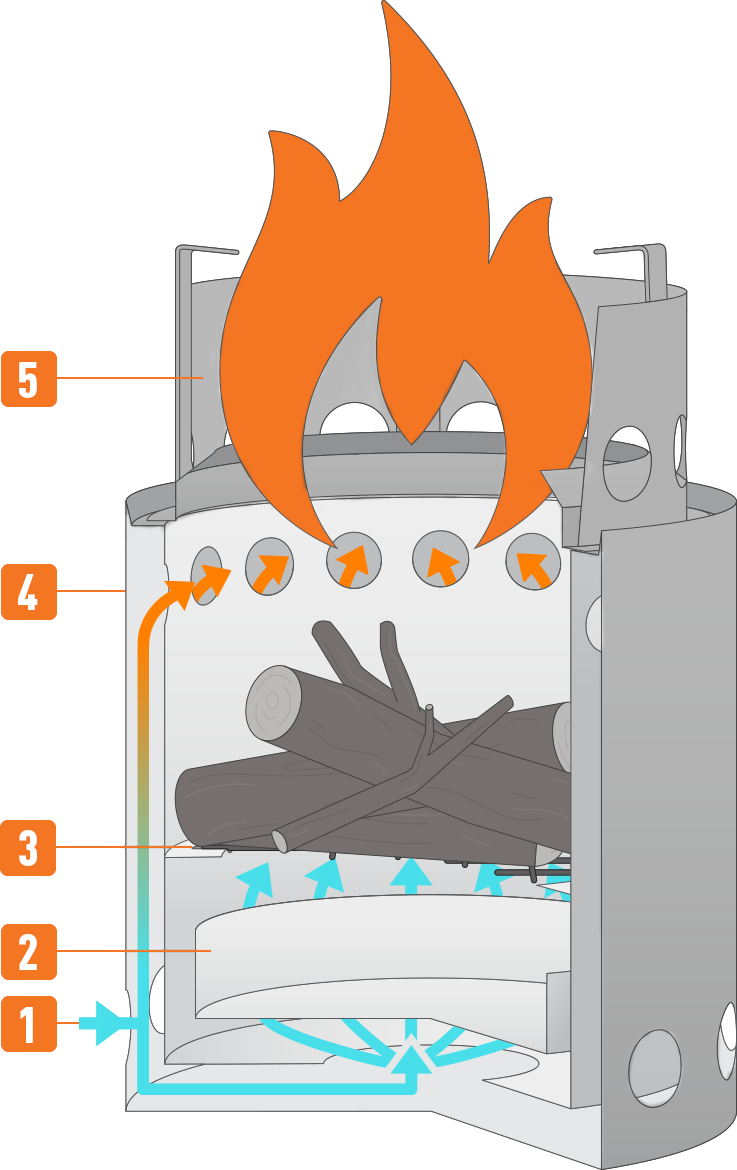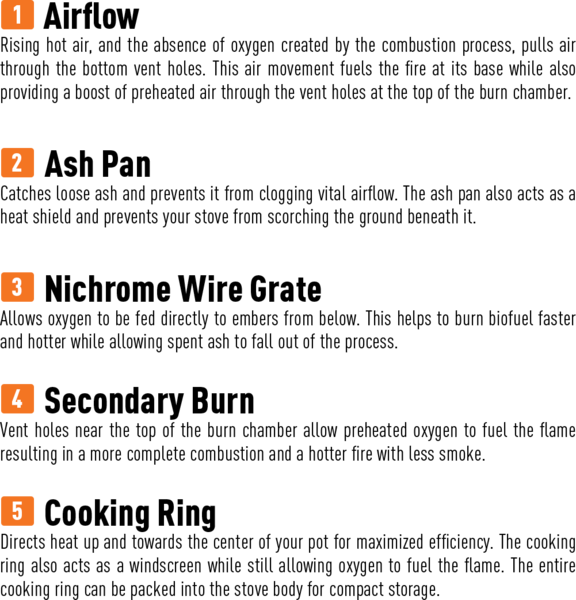 Safer, Cleaner – Powered by Gravity
Alexapure Pro® Water Filtration System
The Alexapure Pro transforms water from virtually any fresh source into cleaner, safer drinking water.
Reduces up to 99.9999% of 206 contaminants, targeting:
Heavy metals
Lead
Fluoride
Chlorine
Viruses & bacteria
Pesticides & pharmaceuticals
Clean drinking water. You can survive without it for about 3 days. How do you know yours is pure?
This is the ultimate water filtration solution. Alexapure Pro is a groundbreaking, gravity-fed water filtration system that outperforms others, for less. Alexapure products are the only brand of water filters we carry because we know you expect the very best. No more trusting city tap water. Use an Alexapure Pro to supply purified drinking water for your family. We do for ours.
The Details
Filter capacity of up to 5,000 gallons*
Uses as many as 4 filters at once
Stainless steel construction
Pre-primed filters
Easy assembly, low maintenance
Gravity powered, no electricity needed
Extended filter life with daily use
Replacement filters are simple to install
Spigot provides instant access to pure water
Raw water capacity: 8.5 liters (2.25 gallons)
Fresh water capacity: 8.5 liters (2.25 gallons)
Stored height 14″
Top chamber 10″
Lower chamber 10 1/8″
Assembled 21 1/2″ to top of handle
Top opening 8 1/4″, largest diameter 8 7/8″
Did you Know?
The Alexapure Pro Filter removes 200+ contaminants from water, while preserving essential trace minerals.
The filter is tested to NSF/ANSI Standards and uses NSF/FDA approved materials.
Guide 10 Plus Adventure Solar Recharging Kit
Nomad 7 Solar Panel is rugged and portable. Pocket protects gear while charging.
Handy built-in LED flashlight to search your dark backpack or purse.
Small and compact enough to carry with you always and power up anywhere.
Never buy batteries again. Recharge AA or AAA batteries right from the sun.
Have the power of the best-selling USB Solar Charging Kit and keep yourself powered on the go!
Features

Rechargeable Batteries
Kit includes four rechargeable AA Goal Zero batteries. Never waste your money or fill the landfill with Alkaline batteries again. Use them in the battery pack to power your USB devices or take batteries out and power your headlamp or remote control.
Plug in your USB
Plug in any small USB powered devices to the battery pack or into the solar panel to recharge them anywhere. Powerful enough to handle cameras, smartphones, readers and tablets.

Light it Up
Handy and bright built-in LED light is always with you on the top of the battery pack. Can be used to find things in your dark backpack or purse. The light runs for over 100+ hours before needing a charge. Long-lasting.

Charge from Solar
With 7 Watts of charging power this solar panel will charge the battery pack in about 3-4 hours. The mono-crystalline solar panel is the most efficient solar panel on the market. Has a USB input so you can also use just the solar panel to plug your device directly in to recharge.

Small and Compact
When folded up it is about the size of a novel. It can open up and charge from your dashboard or backpack. Really just throw it out wherever you may be.

Zippered Pocket
Convenient zippered pouch pocket on the back of the panel to store the battery pack while charging up or keeping pack and cord neatly organized.
What's in the Box
1 x Guide 10 Battery Pack
1 x Nomad 7 Solar Panel
1 x Ultra Charge Solar Cord
1 x 12V cigarette adapter
1 x AA rechargeable batteries (4 pack)
4-Week Emergency Food Kit ~ Providing Over 2,000 Calories Per Day
The 4-Week Emergency Food Supply averages 2,000+ calories per day for one person for 28 days. Calories are what matter for survival.
Ready Hour foods include some new menu items, improved recipes of many of our customer favorites, and more robust packaging for long-term storage for emergencies.
These Ready Hour foods meet or exceed the highest standards in the industry. This food storage kit includes 16 food varieties, delivers quickly in two days, and includes:
Meals averaging 2,000+ calories / day
252 servings
Up to 25-year shelf life
Meals in resealable, heavy-duty 4-layer pouches with oxygen absorbers inside to extend shelf life
Foods grown and packed in the USA, no MSG added
Tasty breakfasts, lunches, dinners, drinks and snacks
Easy to prepare meals sealed into two rugged, water-resistant buckets (12″ x 12″ x 15 1/4″) for long-term storage
IDEAL FOR EMERGENCIES
When each person in your household has a 4-Week Emergency Food Supply, you'll be prepared for:
Minor power outages
Natural disasters that break supply chains and cut off access to stores
Food shortages or economic downturns
Civil unrest
Supplemental meals for everyday use or the cabin
CALORIES = ENERGY = SURVIVAL
Our mission is to offer you the highest quality survival foods and products at the most reasonable prices possible. It's the calories that matter during emergency survival.
LOOK at ALL the FOOD YOU GET!
This 4-Week Food Supply Contains:
Click on the food images to view nutritional information.
Black Bean Soup – 4 Servings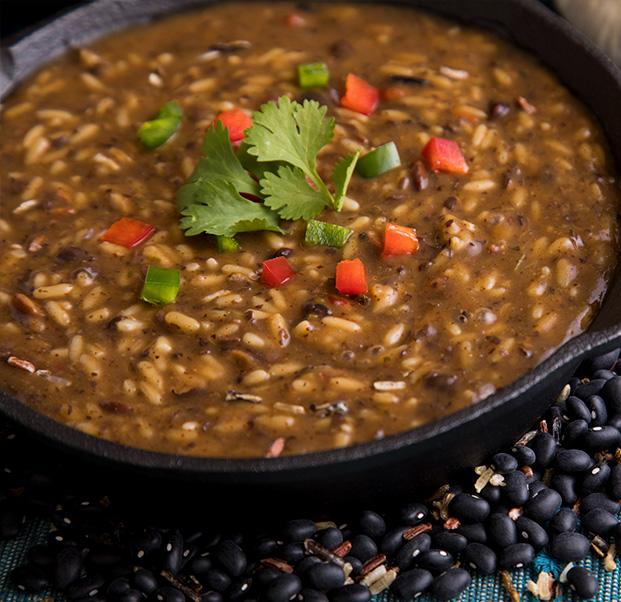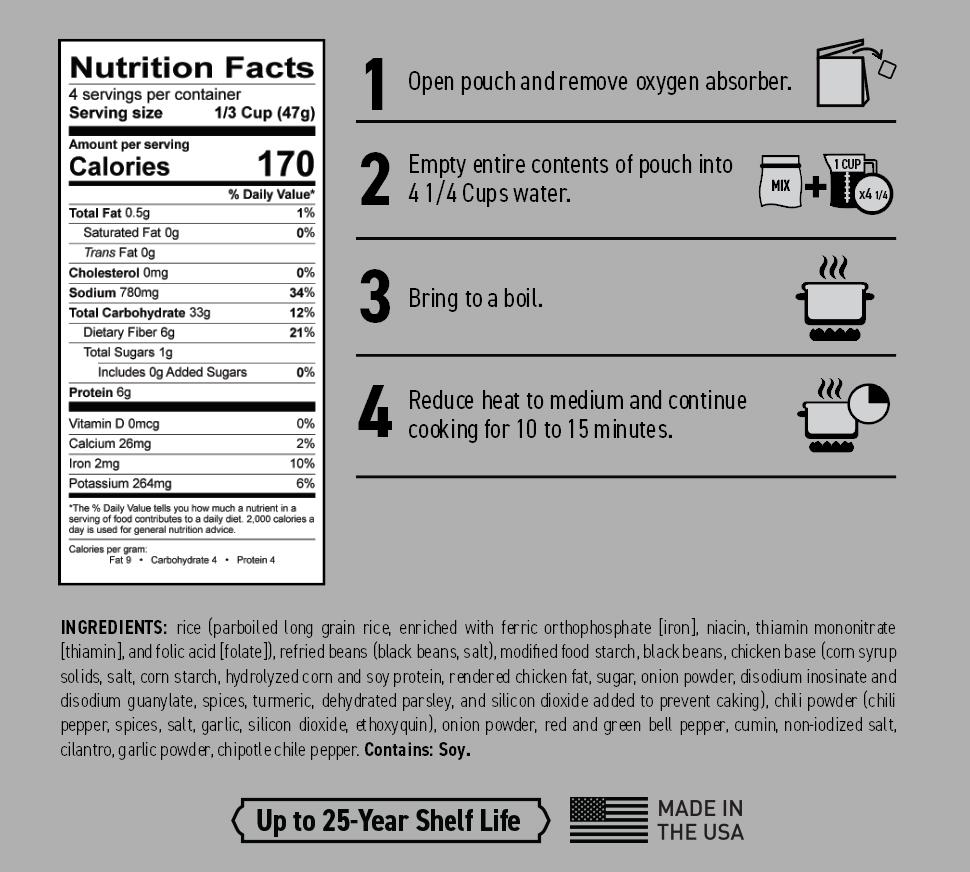 Traveler's Stew – 12 Servings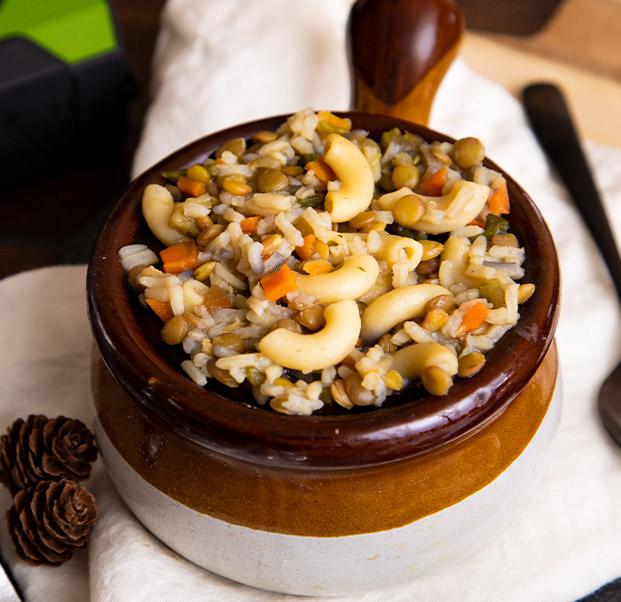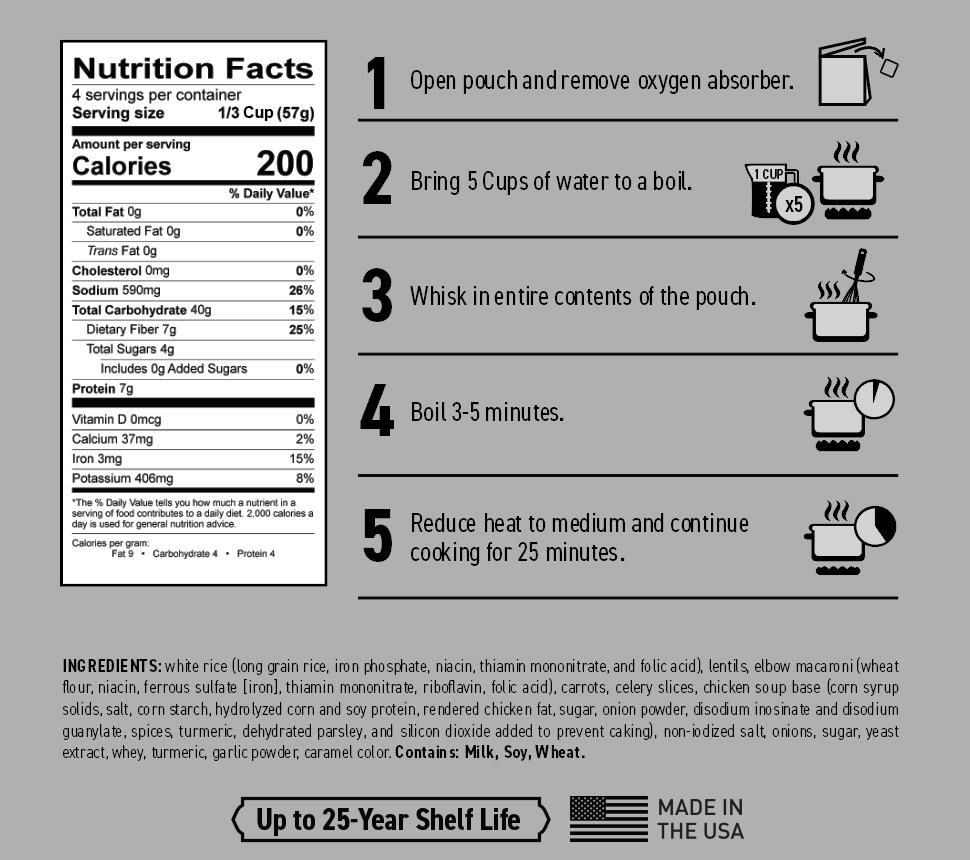 Homestyle Potato Soup – 20 Servings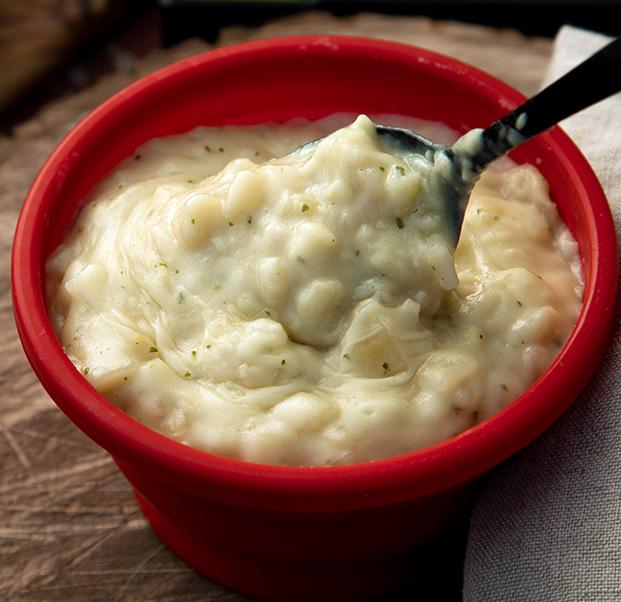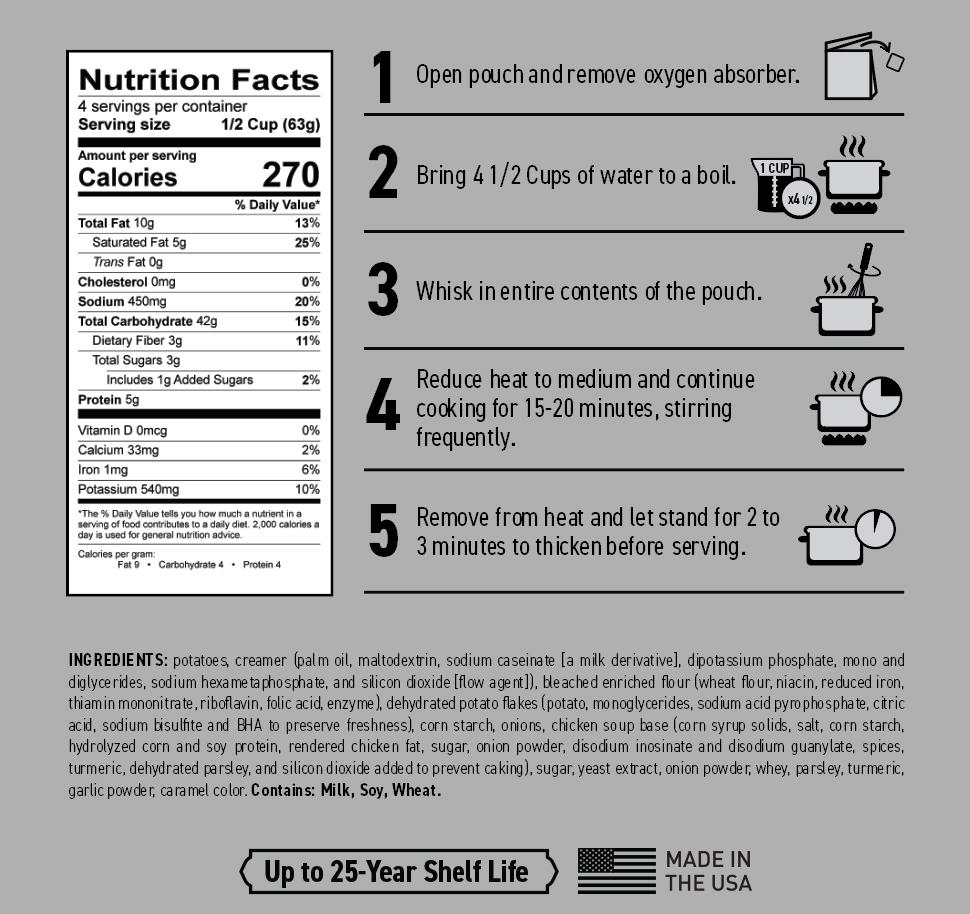 Maple Grove Oatmeal – 32 Servings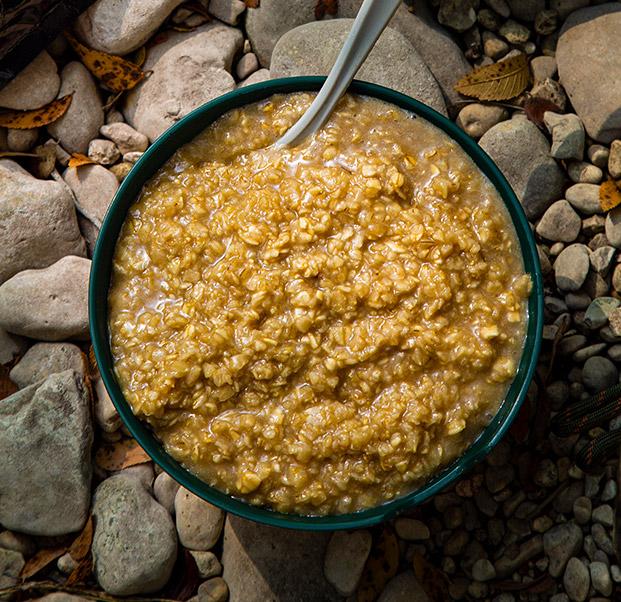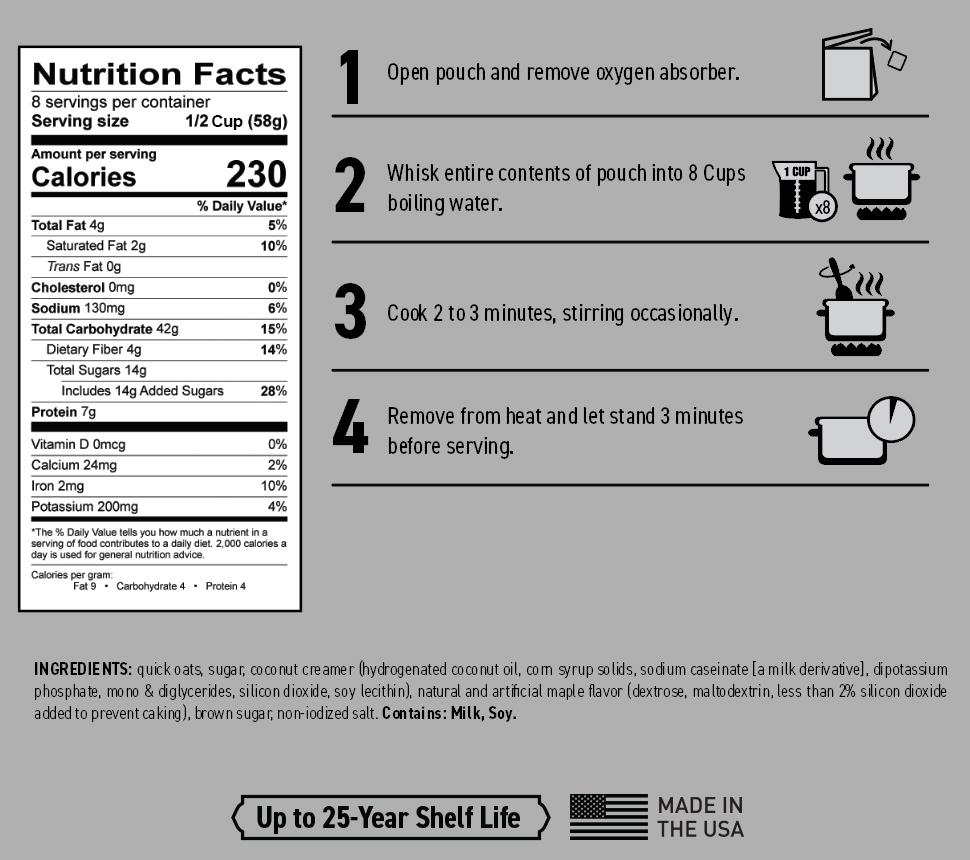 Creamy Chicken Flavored Rice – 16 Servings