1-Week Food Supply Ammo Can (1,500+ Calories/Day)
Ready Hour 1-Week Food Supply Ammo Can (1,500+ calories/day)
HAVE THE TACTICAL ADVANTAGE WITH READY HOUR FOODS
Ready Hour nourishments places you in the situation of not stressing over where you will get food, since it will be put away right in your home. No compelling reason to stress over cumbersome cases. This Ammo Can is the ideal bearer for your crisis readiness plan. Advantageous and lightweight to convey, you will need this close by when it's an ideal opportunity to bug out.
Ready Hour food supplies gives enough calories every day to get you through a crisis circumstance where endurance depends on the measure of vitality you need to use.
Items included in this kit:
Black Bean Soup – 4 Servings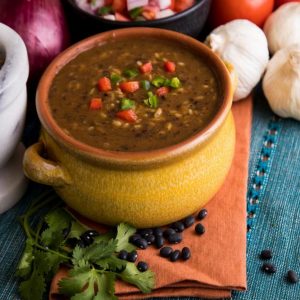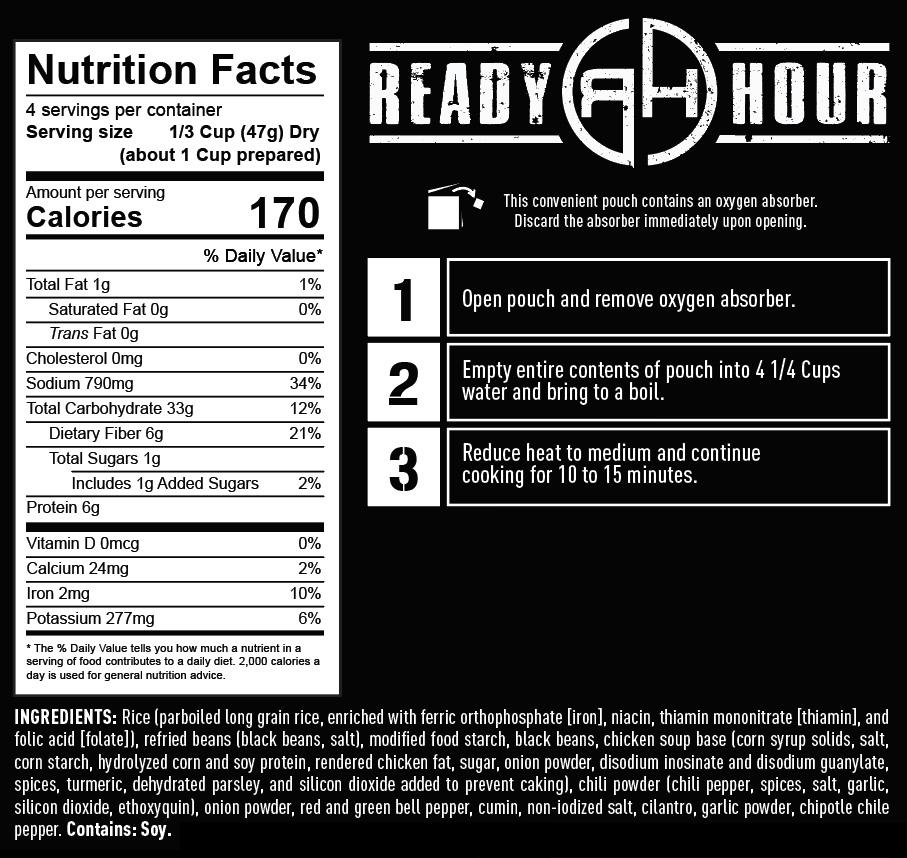 Maple Grove Oatmeal – 8 Servings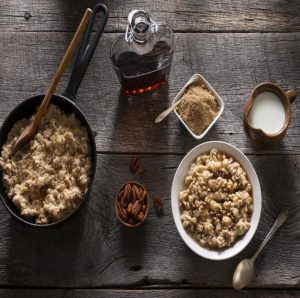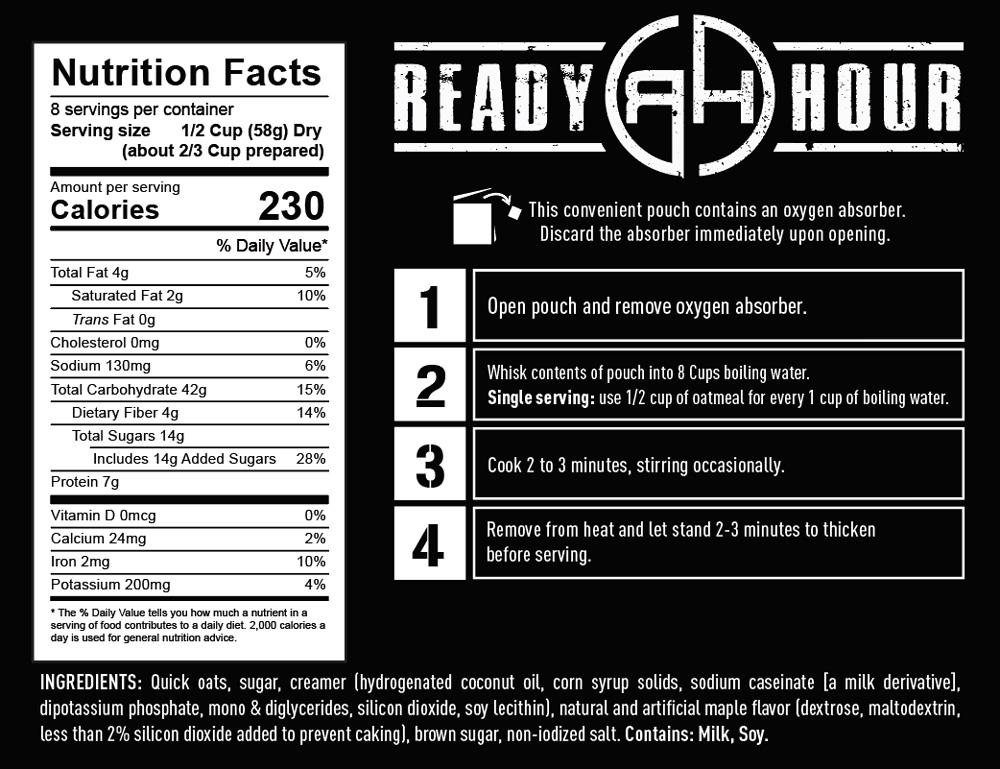 Traveler's Stew – 4 Servings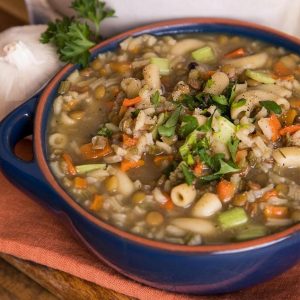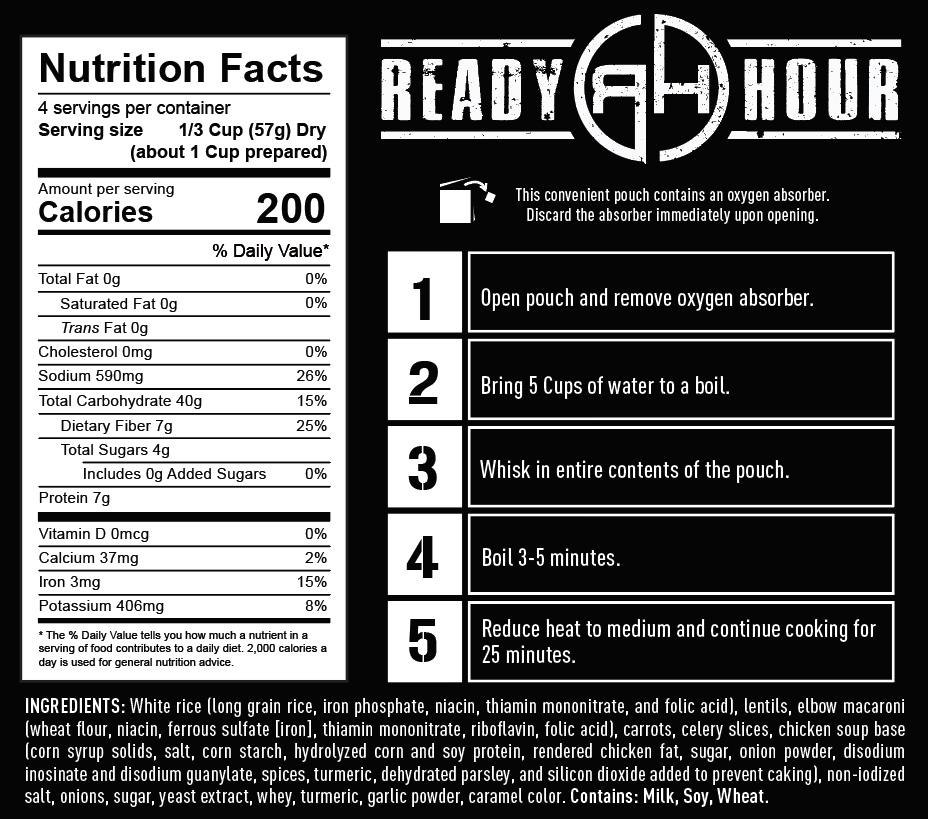 Long Grain White Rice – 10 Servings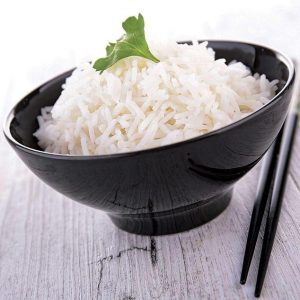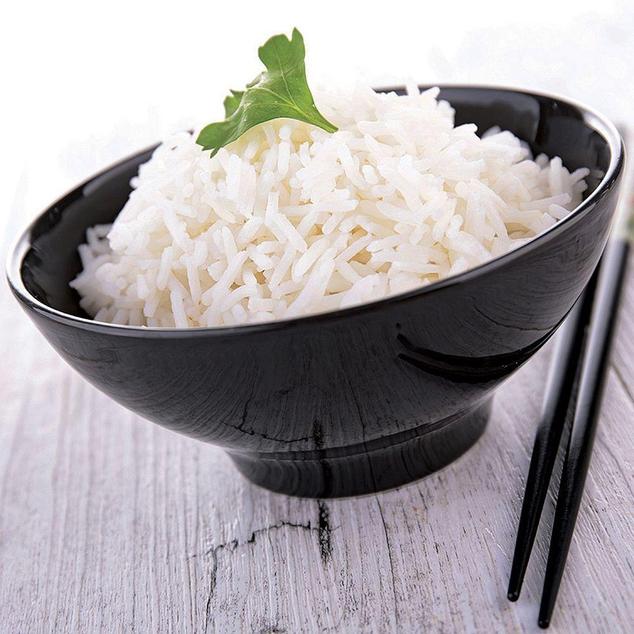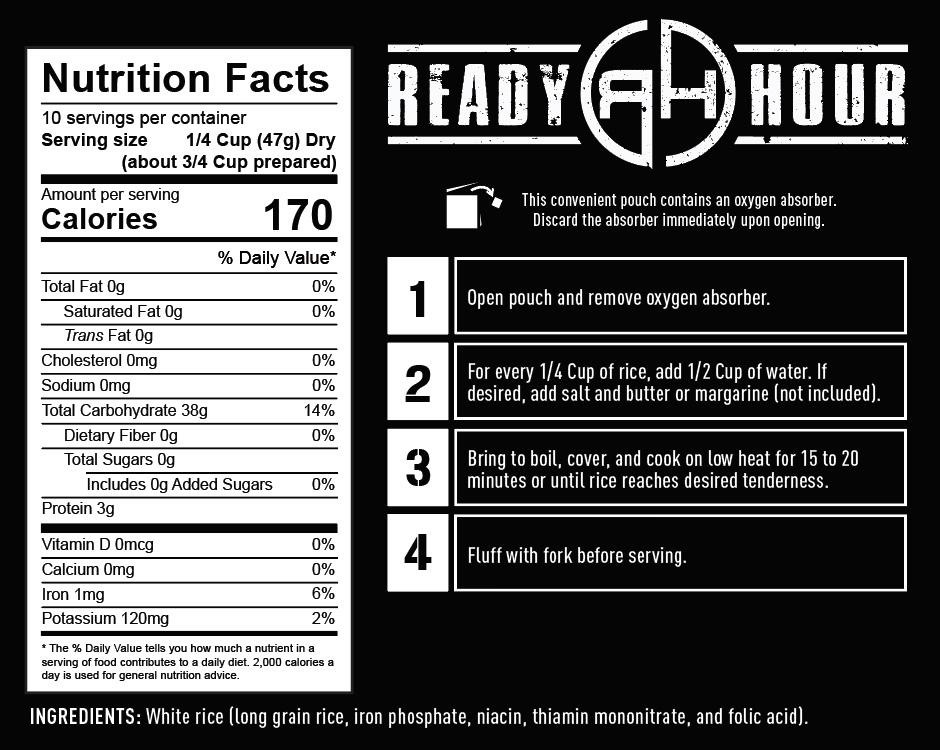 Mac & Cheese – 8 Servings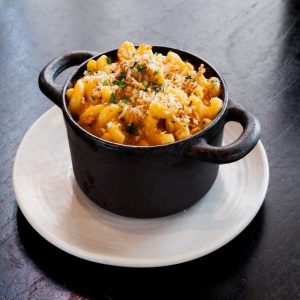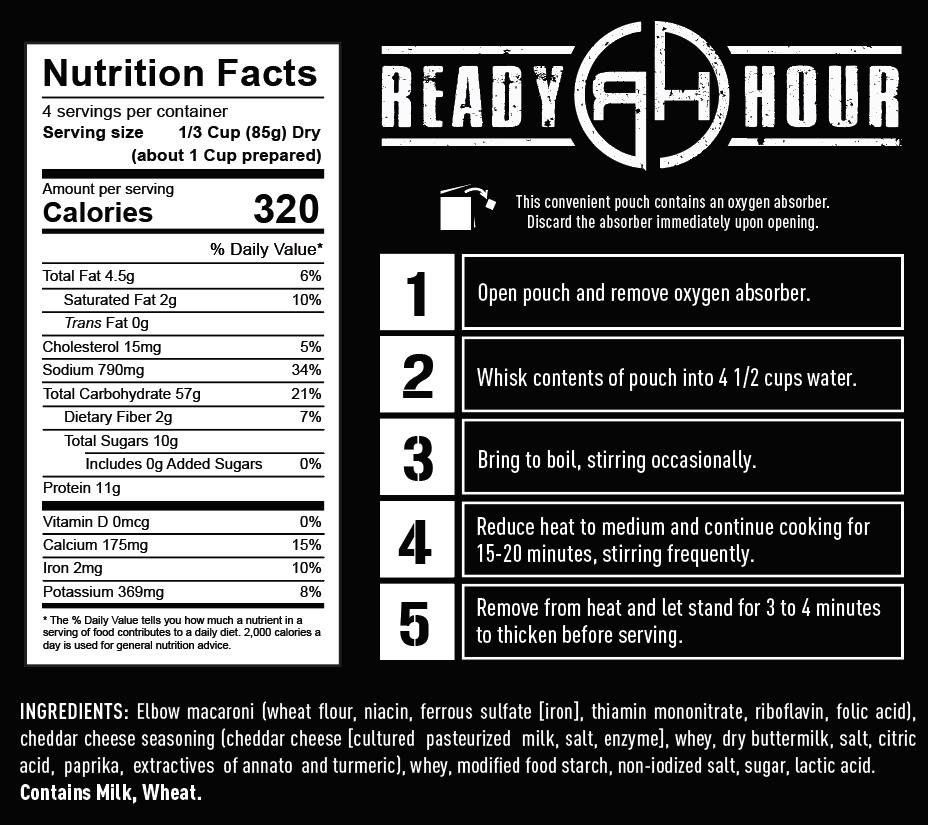 Creamy Chicken Flavored Rice – 4 Servings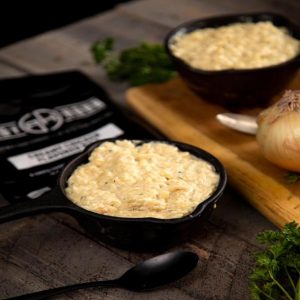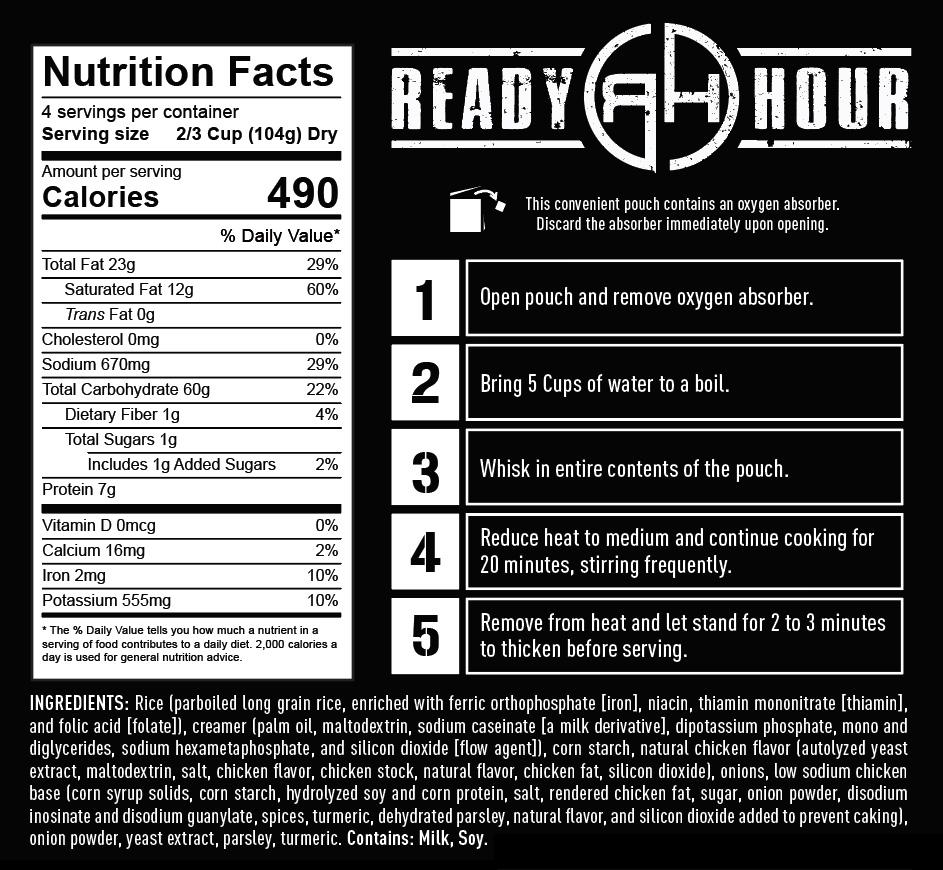 Homestyle Potato Soup – 4 Servings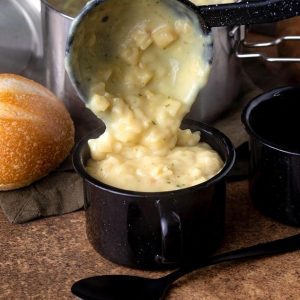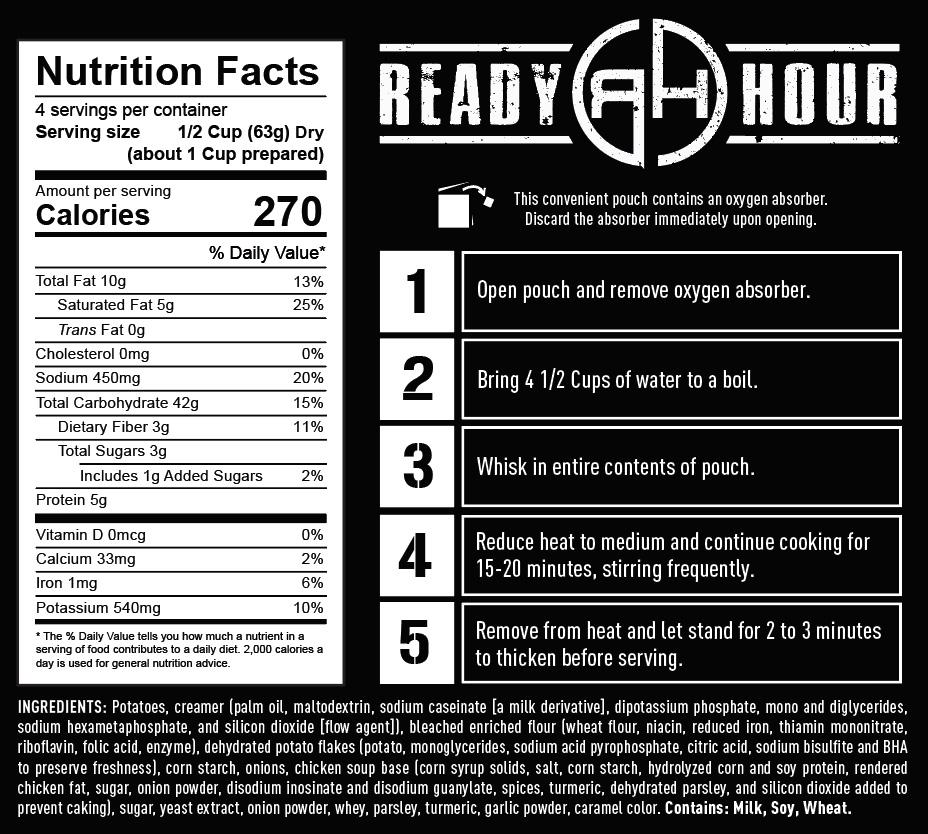 Our Ready Hour 1-Week Kit will give one individual 1,500+ calories daily for 7 days. The dinners are healthy and tasty, loaded with nutrients, protein, and calories you'll have to endure, however flourish. While every other person is attempting to make sense of how they will overcome, you'll have the upside of Ready Hour nourishments. In this unit you'll have 42 servings of food that has been developed and bundled in the USA. Nourishments last as long as 25 years in ideal stockpiling conditions.
You can have these prepared to eat inside 15 minutes. With a simple get n-go case, you can without much of a stretch take this with you any place you have to go. It's incredible for shielding your food from water, light, and harm from outside sources.
Bundles are resealable zipper-top, substantial 4-layer pockets with oxygen safeguards inside to broaden time span of usability. Weighs 5.65 pounds.
Disclaimer: Based on stock levels, Ready Hour may substitute a food or potentially drink item with like-kind things of equivalent or more noteworthy incentive to assist conveyance.
All Ready Hour nourishments are gladly made in the USA.
These nourishments are anything but difficult to plan.
To make a supper, everything you do is bubble water,* pour in the food, stew for 10 to 15 minutes, mix, and present an incredible dinner. Include things from your nursery or storeroom to upgrade your suppers, include nourishment, or season to taste. Don't hesitate to incorporate a portion of your preferred flavors.
*2.5 Gallons of water are expected to set up the whole pack. This food unit ships with a load of 5.65 pounds.
Food stockpiling is an insightful venture so you can flourish when there's a crisis. It's ideal to store this crisis food in a dry, cool area — a dim region, if conceivable – at temperatures somewhere in the range of 55°F and 70°F. Real time span of usability may fluctuate dependent on singular stockpiling conditions.
1-Week Food Supply Ammo Can (1,500+ Calories/Day) Canada