Alexapure Pitcher Replacement Filters
Alexapure Pitcher® Replacement Filter Pack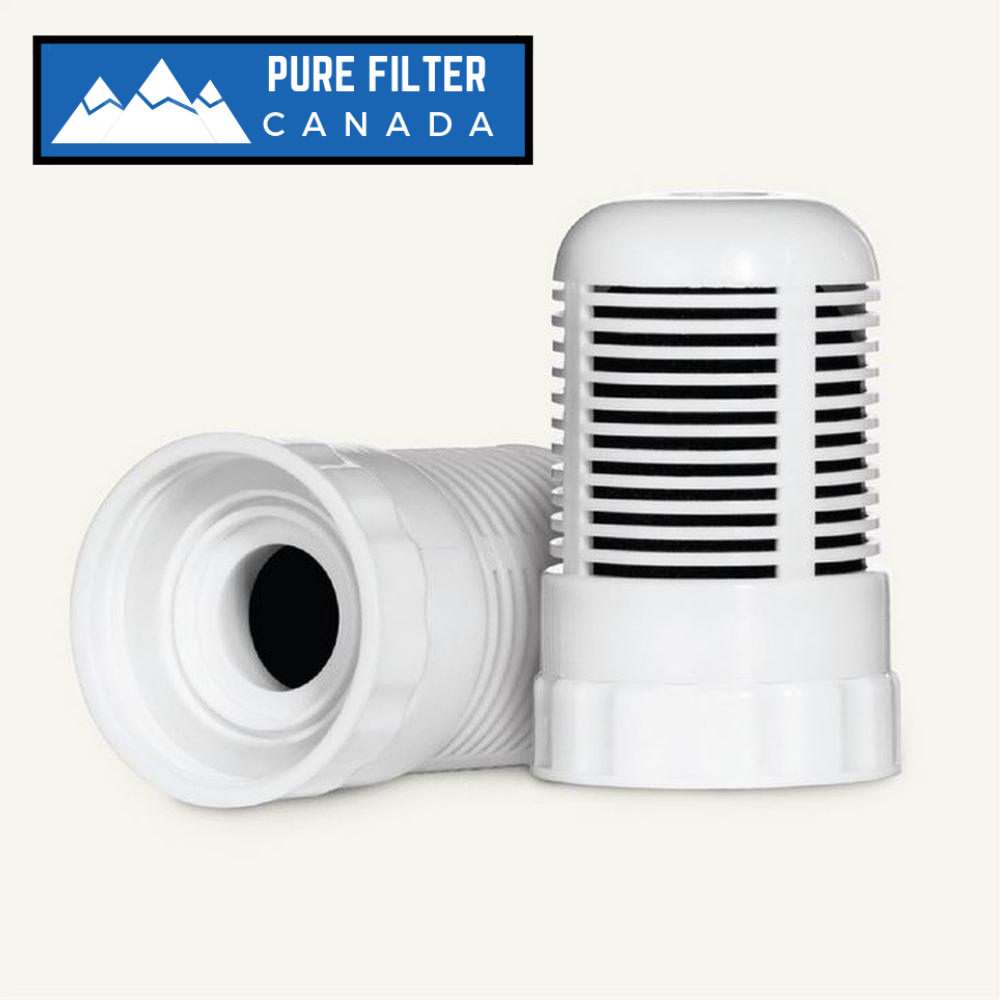 Ensure that your Alexapure Pitcher Water Filtration System is running at its peak by regularly replacing your filters. Keep extra filters on hand so you never run out of cleaner, healthier, better-tasting water for your family.
The Replacement Filters Pack includes two replacement filters and one filter primer. For optimum filtration, filters should be replaced every 80 gallons.
MADE IN THE USA
Slow or diminished water flow is a sign that filters will need to be replaced. We recommend you re-prime your filters when you notice slower flow, but if it continues, filter replacement is recommended.
Revolutionary pitcher-style water filtration system

Reduces up to 99.9% of contaminants found in treated water, including lead, chromium-6, radon-222, volatile organic compounds (VOCs), chlorine, pharmaceuticals and up to 90% of fluoride and zinc

Optimum Filter Performance up to 80 Gallons

Retains beneficial trace minerals and raises pH to healthy levels

Made of BPA-Free, FDA food-grade materials in the U.S.A
Lasts Longer
The two filters included with your Alexapure Pitcher will provide speedy and optimum filtration up to 80 gallons or 60 days – up to 2 times longer than common pitcher filters.
What's In The Box:
2 genuine Alexapure filters
1 filter primer
Reduces up to 99.9% of 92 contaminants including:
Lead
Chromium-6
Radon-222
Chlorine
Polychlorinated biphenyls (PCBs)
Trihalomethanes (THMs)
Arsenic
Aluminum
Asbestos
Cadmium
Copper
Mercury
Pesticides
Pharmaceuticals
Nitrites
Herbicides
Fungicides
Silt
Volatile Organic Compounds (VOCs)
Sediment
Fluoride (up to 90%)
Alexapure Pitcher Water Filtration System, Reduces up to 92 Contaminants, BPA-Free 8-Cup Reservoir. 
Click Here to View QFT Labs Independent Test Results
Click Here to View WeckLab Independent Test Results
Click Here to View LA-Lab Organics Test Results
Click Here to View LA-Lab Inorganics Test Results
Alexapure Pitcher Replacement Filters Canada