Butter Powder (204 Servings)
Butter Powder Mix #10 Can
Ready Hour by My Patriot Supply Butter Powder is a survival essential for a variety of reasons. It is ideal for cooking and baking, adding rich, sweet cream buttery flavor to whatever's on the menu. It is easier to use with dry ingredients than stick butter because it mixes in smoothly without lumping.
Since it requires no refrigeration, Butter Powder in bulk is essential to have on hand during a power outage or other emergency. Be sure to keep a can of Butter Powder in your kitchen cabinet for daily use, and save one in your survival kit too. This item comes in a big #10 can size, about five times the size of a normal soup can.
Ready Hour Butter Powder Benefits: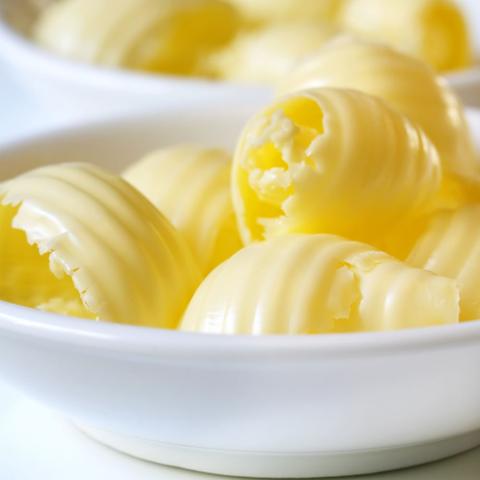 Ultimate convenience
Easy to prepare
Easy to mix with dry ingredients
Sweet, real cream butter flavor
Up to 10-year shelf-life unopened
Up to 1-year shelf-life after opening
#10 can size, about 9x bigger than a standard 10.25 ounce grocery soup can
Requires no refrigeration
Gluten free
Made in the USA
Directions for Butter Powder:
Discard the oxygen absorber packet immediately after opening.
Bring water to a boil.
Add the butter powder.
Simmer for 5 minutes.
Sit in a cool location to set.
Ingredients:
Butter (cream, water, salt), nonfat milk, tocopherols, ascorbyl palmitate.
Allergen Alert: This product contains milk. It was processed in a facility that also handles wheat, eggs, dairy, soybeans, peanuts, cashews, walnuts and almonds.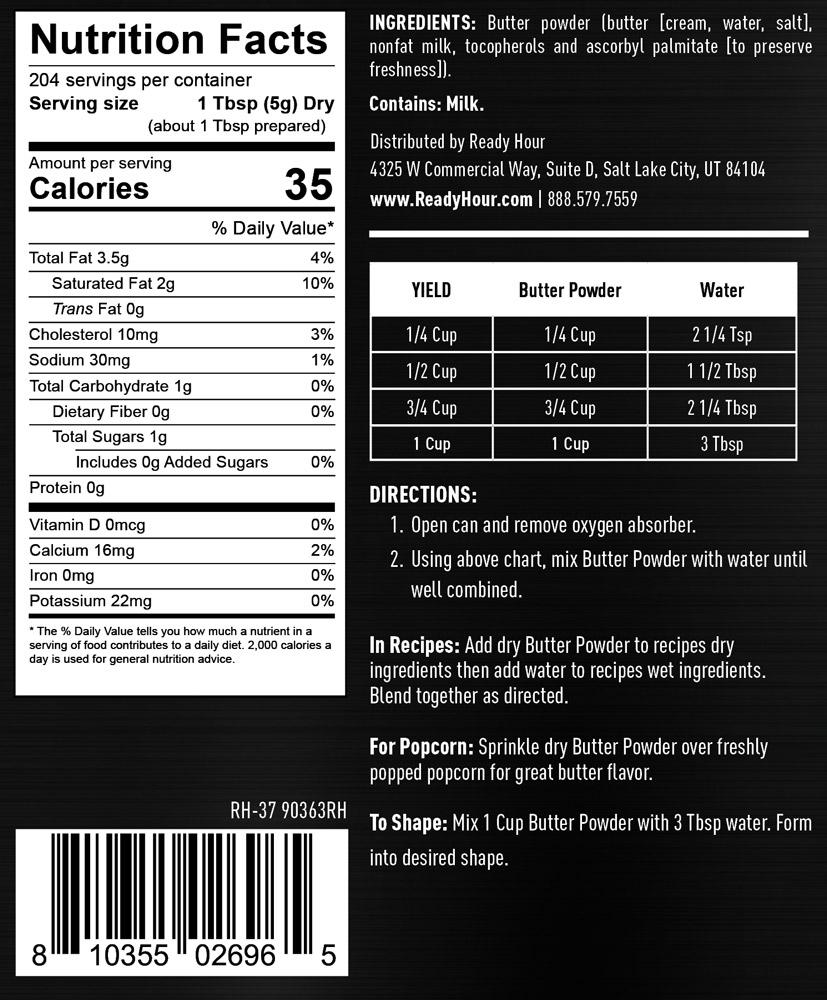 It's best to store this emergency food in a dry, cool location — a dark area, if possible, at temperatures between 55°F and 70°F. Actual shelf life may vary based on individual storage conditions.
Butter Powder (204 Servings) Canada