Long Grain White Rice Case Pack (60 Servings, 6 PK.)
LONG GRAIN RICE, WHAT'S THE DIFFERENCE?
Rice can be categorized by the kernel shape/size. Long rice is three times as long as wide and cooks up firm and fluffy.  Most people know how to cook traditional meals with rice. It is great as a filler in soups and casseroles, or as a side dish.
Ready Hour Rice is an excellent source of complex carbohydrates, which means that it contains starch and fiber.  Complex carbohydrates are digested slowly, allowing the body to utilize the energy released over a longer period. Rice is also gluten free.  Our Long Grain Rice comes in bulk cases with multiple pouches for maximal freshness. Eat one now, save the others for years to come.
Advantages:
Ultimate in convenience and choice
Easy to prepare
Balanced Nutrition
Ideal for off-grid use
Up to 25-year shelf-life unopened
Up to 1-year shelf-life after opening
Includes 6 pouches
10 Servings per pouch
Requires no refrigeration
Gluten free
Weighs 6.79 pounds.
All Ready Hour Products are made in the U.S.A.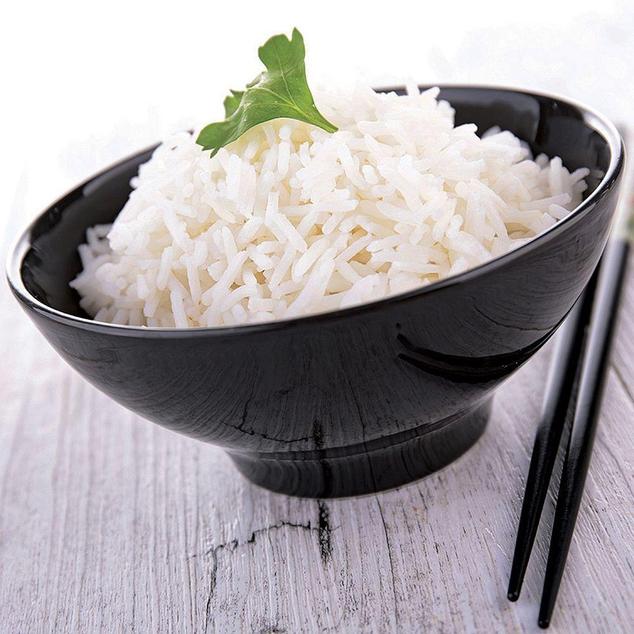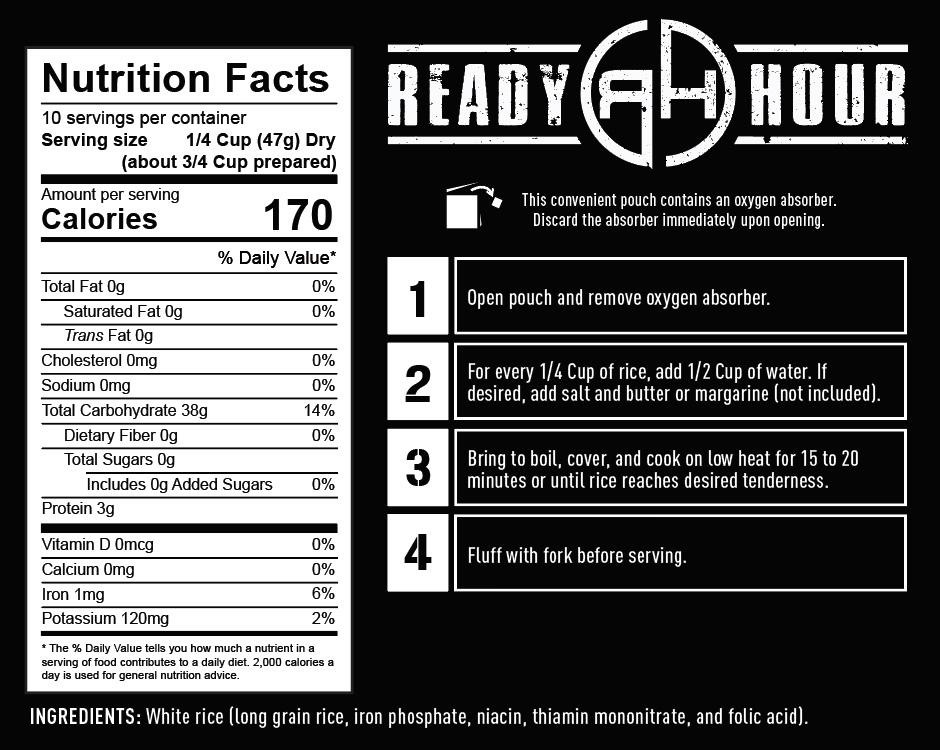 Directions:
Discard the oxygen absorber packet immediately after opening.
Measure the amount of rice and water for the number of servings you are making.
Add salt, seasonings, and butter to taste.
Bring the mixture to a boil.
Turn heat down to simmer, cover and cook for 15-20 minutes until tender.
Ingredients:
Long grain white rice.
Long Grain White Rice Case Pack (60 Servings, 6 PK.) Canada