Freeze-Dried Pineapple Case Pack (32 Servings, 4 PK.)
With a Freeze-Dried Pineapple Case Pack from Ready Hour by My Patriot Supply, you can get your favorite emergency survival food in bulk!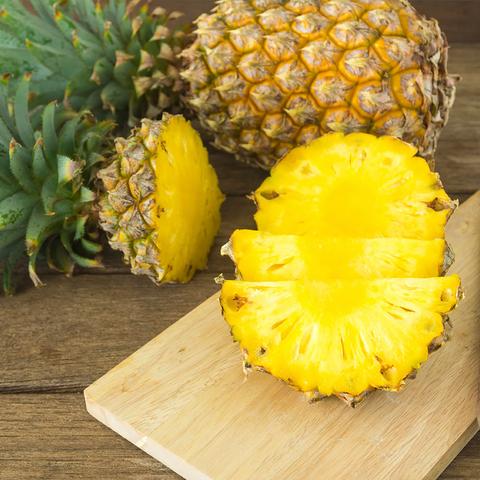 Pineapple. This tangy, sweet fruit makes a great snack. It gives you a natural, nutrient-rich energy boost. These case packs include 4 resealable pouches with 8 servings each. This helps you maintain the shelf life of your food until you're ready to use it.
Since it requires no refrigeration, this freeze-dried pineapple is essential to have on hand during a power outage or other emergency. It has a shelf life of up to 25 years. It's great to addition to other emergency foods, especially tasty as a side for breakfast, lunch and dinner, or use it in your favorite recipes.
Keep a case of Ready Hour Freeze-Dried Pineapples in your kitchen cabinet for daily use too. And don't forget to save a case for your survival kit, The Freeze-Dried Pineapple Case Pack boxes are 7 1/2 x 7 1/2 x 9 inches. NET WT. 1.41 oz (40g) per pouch, for total combined weight of 5.64 oz (160g).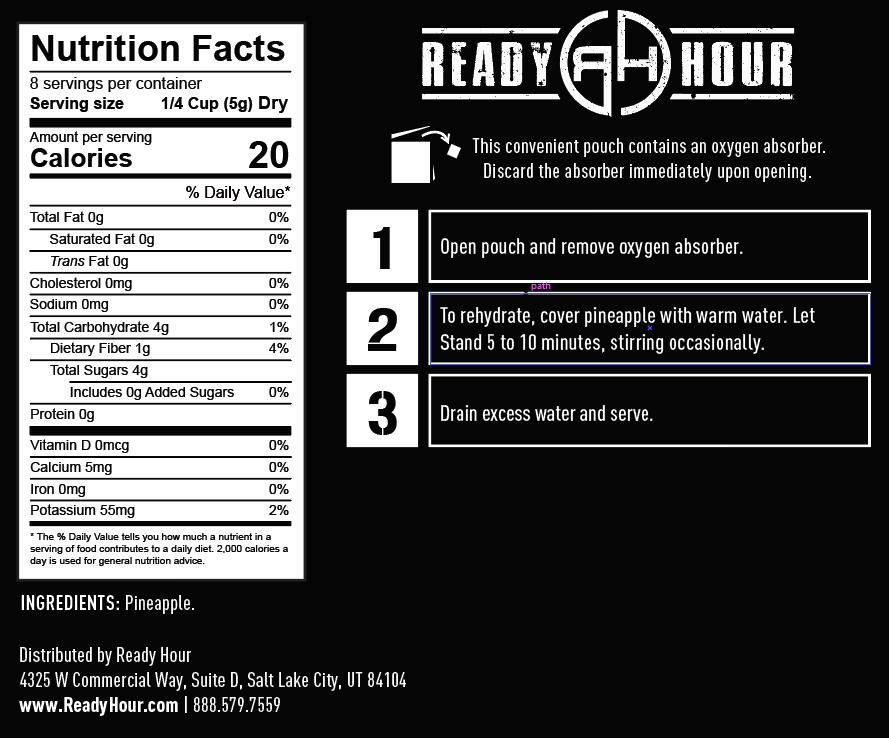 It's best to store this emergency food in a dry, cool location — a dark area, if possible, at temperatures between 55°F and 70°F. Actual shelf life may vary based on individual storage conditions.
Freeze-Dried Pineapple Case Pack (32 Servings, 4 PK.) Canada