Freeze-Dried Corn Case Pack (48 Servings, 6 PK.)
From Snacking to Salsas to Desserts –
Corn is Key to Your Food Cache
Ready Hour by My Patriot Supply case packs allow you to buy in large quantities, without wasting what you don't use right away! These cases come with six pouches of sweet corn kernels. This helps you maintain the shelf-life of your food until you're ready to cook it.
Now you can add the sweet taste of summer's harvest all year round. Our freeze-dried corn case packs are sweet and easy-to-prepare. So versatile, you can add it to savory soups and salsas, in desserts and even baked goods.
Buy a case for your emergency kit for the extra boost in nutrition. But it doesn't hurt to have a case in your pantry for when a recipe is missing that special something. Our case packs make it easy – with no waste!
The Freeze-Dried Corn Case Pack boxes are 9 x 7 1/2 x 7 inches. NET WT. 2.68 oz (76g) per pouch, for total combined weight of 16.08 oz (456g).
Freeze-Dried Corn Benefits: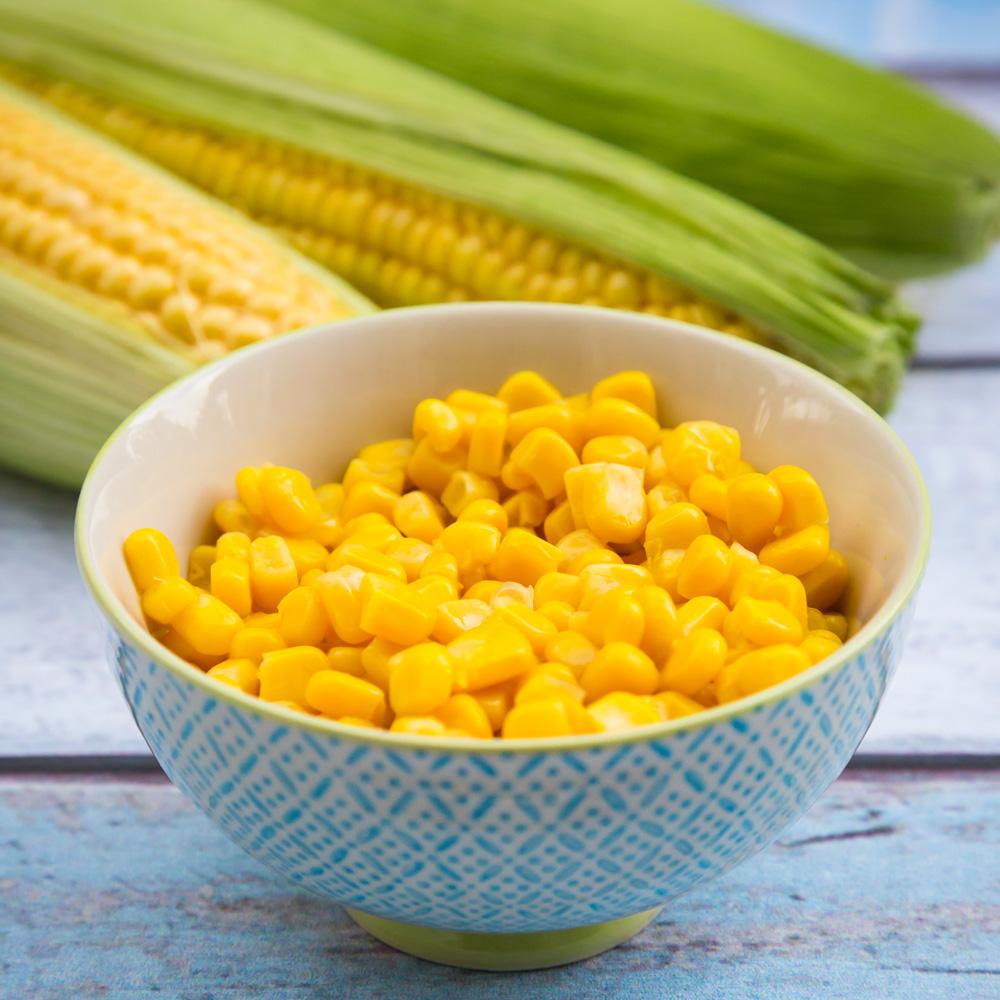 Bulk cases with multiple pouches
Ultimate in convenience and choice
Easy to Prepare
Great for camping trips
Up to 30-year shelf-life unopened
Up to 1-year shelf-life after opening
Includes 6 pouches
8 Servings per pouch
Requires no refrigeration
Gluten free
Made in the USA
Directions for Freeze-Dried Corn:
Open pouch and remove oxygen absorber.
For one serving, mix 1/4 cup of corn with 1/2 cup of warm water.
Let sit at room temperature for 30 minutes, or microwave for 1-2 minutes for rehydration. Drain excess water.
Ingredients:
Freeze-dried corn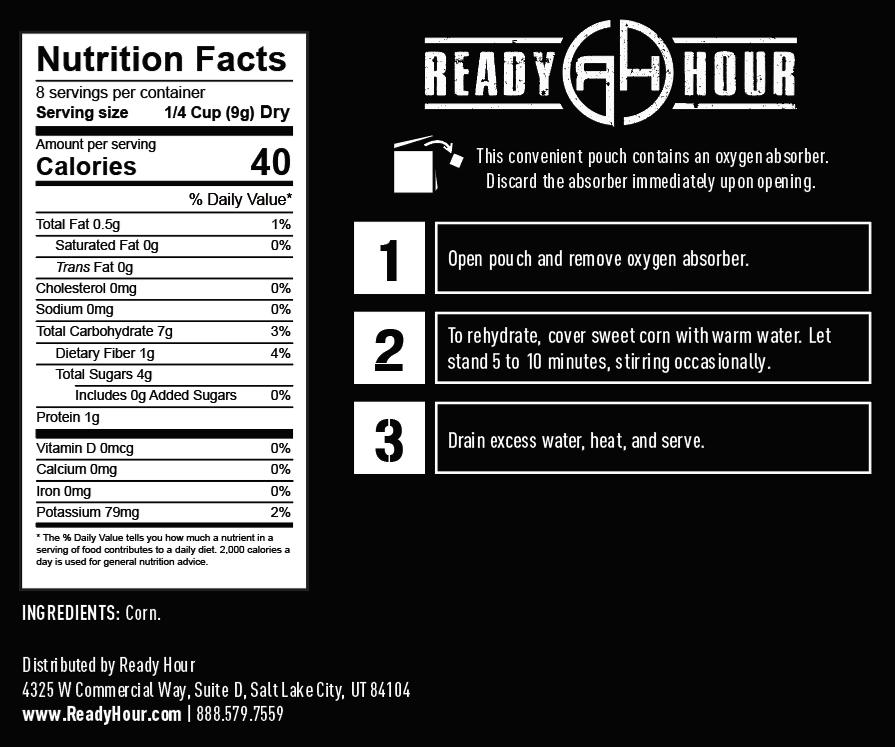 It's best to store this emergency food in a dry, cool location — a dark area, if possible, at temperatures between 55°F and 70°F. Actual shelf life may vary based on individual storage conditions.
Freeze-Dried Corn Case Pack (48 Servings, 6 PK.) Canada