Datrex 2,400 Calorie Emergency Food Bars
Datrex emergency food rations are the gold standard. These are highly concentrated, individually portioned food bars which are vacuum packed in specially designed polymer-foil packaging. Toss a few in your go bag!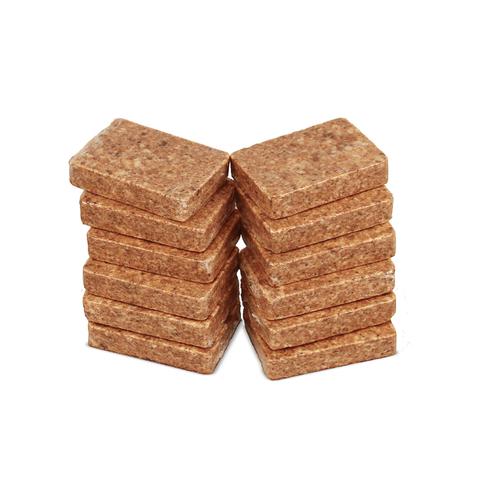 These emergency food bars are designed for use on land and sea where normal supplies of food are unavailable. The Datrex emergency food ration bar is approved by the U.S. Coast Guard (click to see certificate of approval). They're great for outdoor activities as well including hunting, fishing, hiking, backpacking, etc.
Each package is baked and packaged at an FDA certified facility and includes twelve 200 calorie bars. That's a total of 2,400 calories! Eat them as solid bar or mix them with water. Each bar in individually wrapped too.
These high calorie bars are ready to eat, non thirst provoking, have no preservatives and include all natural ingredients.
What do they taste like?
Folks that have described them as a soft, easy to chew graham cracker cookie. Add some dried fruit to the mix and this combo would be perfect for any go-bag or hiking adventure.
Instructions: Eat one bar every 6 hours per person and in small pieces.
Ingredients: Wheat flour, vegetable shortening, cane sugar, water, and coconut flavor (peanut products free and non-GMO). They have a shelf life of 5 years from the date of manufacture (each package is date stamped).
Energy: 2,400 kcal/ 10,000kj ration package
Package Contents: 12 individually portioned 200 kcal/836 kj food bars
Package Weight: 17 ounces
Package Dimensions: 3.5 x 2.5 x 2.5 inches
Shelf Life: 5 Years
Made in the USA
Datrex 2,400 Calorie Emergency Food Bars Canada