Banana Chips (28 Servings)
With Ready Hour by My Patriot Supply Banana Chips on your snack shelf, you have a natural treat to offer to hungry family members in place of potato chips and candy. They are sweet and crunchy like junk-food snacks, but Banana Chips are made from real banana slices.
Ready right out of the can, they are a convenient power snack for after school, after dinner, in a lunch box or in an emergency. Buy some for daily use and some for your survival food supply, so that you and your loved ones have tasty snacks should a crisis strike. This item comes in a big #10 can size, about five times the size of a normal soup can.
Banana Chip Benefits: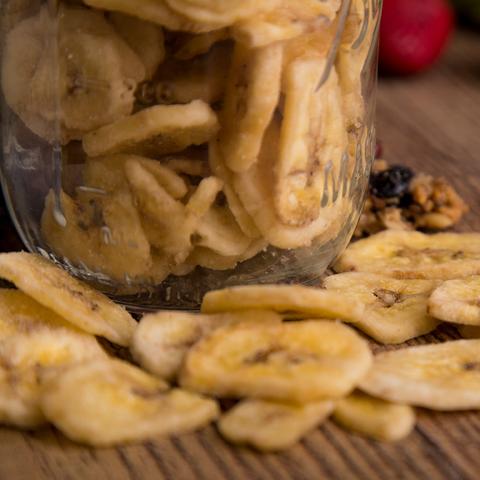 Ultimate convenience
No prep, no guilt
Great for camping trips
Made from real fruit
Up to 10-year shelf-life unopened
Up to 1-year shelf-life after opening
#10 can size, about 5x bigger than a standard 10.25 ounce grocery soup can
Requires no refrigeration
Gluten free
Made in the USA
Directions for Banana Chips:
Discard the oxygen absorber packet immediately after opening.
Product is ready to eat right out of the package.
Ingredients:
Bananas, coconut/vegetable oil, sugar, natural flavoring.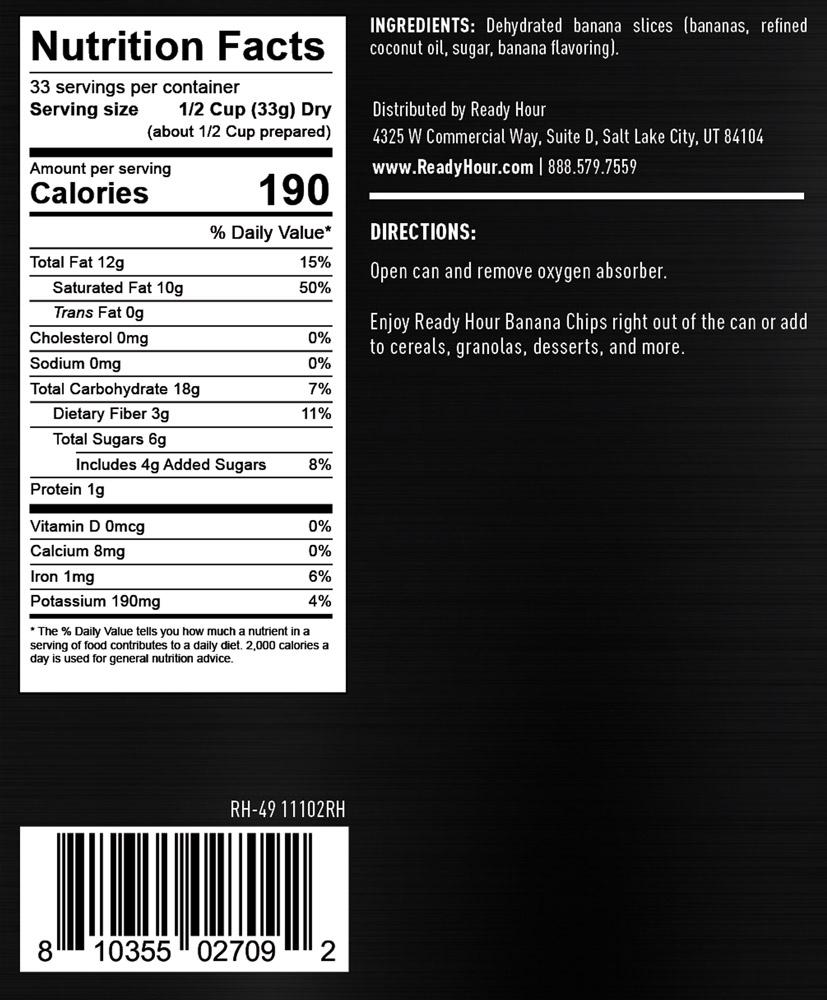 It's best to store this emergency food in a dry, cool location — a dark area, if possible, at temperatures between 55°F and 70°F. Actual shelf life may vary based on individual storage conditions.
Banana Chips (33 Servings) Canada