Whole Egg Powder (72 Servings)
Ready Hour Whole Egg Powder (72 servings)
Never run out of eggs again!
Ready Hour by My Patriot Supply Whole Egg Powder adds approximately 72 large eggs to your emergency food supply. Great for making  omelets, french toast, bread, muffins, cookies, cakes and more. Store it up for an emergency, or use it every day.
Suggested uses for Whole Egg Powder: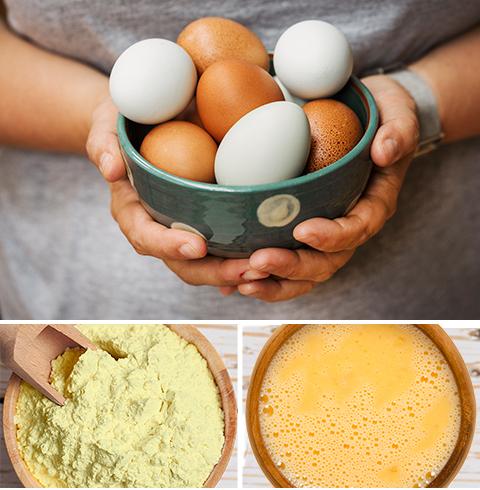 Prepare with Patriot Pantry Buttermilk Pancakes for a protein/carb punch in the morning.
Use in baking to replace eggs.
They can assist in the breading process.
Makes a quick, protein packed breakfast.
Use as a binding agent in meatballs and meatloaf.
Can even be used to make eggnog.
Up to 10-year shelf-life unopened
Up to 1-year shelf-life after opening
#10 can size, about 5x average soup can
Requires no refrigeration
Gluten free
Made in the USA
Patriot Pantry Tip:
Want to know how much egg powder to keep in case of an emergency? Calculate how many eggs your family consumes per month, every time you record 70 eggs, or 6 dozen, that is the equivalent of one #10 can.
Directions:
Remove oxygen absorber and discard.
Using equal parts warm water and Whole Egg Powder, whisk together until smooth.
Cook as desired.
When using with other dry ingredients, it is not necessary to reconstitute the whole egg powder. Simply add to other dry ingredients and increase liquid requirements by necessary amount.
Ingredients:
eggs (whole eggs, less than 2% sodium silicoaluminate as an anticaking agent).
This Ready Hour Whole Egg Powder #10 Can is best when stored in a cool and dry place at temperatures between 55°F and 70°F. Actual shelf life may vary based on individual storage conditions.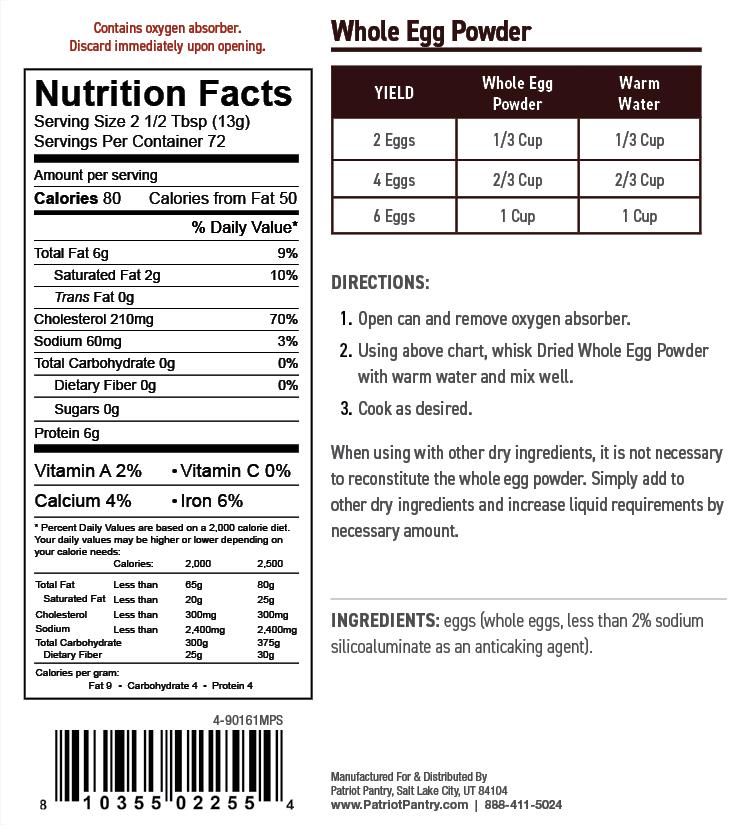 Whole Egg Powder (72 Servings) Canada