Honey Powder (340 Servings)
Ready Hour by My Patriot Supply Honey Powder is so simple to use and so versatile that you'll want to keep an ample supply on hand. Get the sweet taste of honey in your baking and dessert recipes on demand without the mess and inconvenience of measuring out sticky liquid.
Stir a teaspoonful into your herbal tea to bring out the flavors. Because our Honey Powder lasts longer and is easier to use, you'll never have to waste a pinch. No more worries about those last few inches of honey you can't get out of the jar. Great for daily use and absolutely ideal in an emergency when your family craves sweet comfort! This item comes in a big #10 can size, about five times the size of a normal soup can.
Benefits: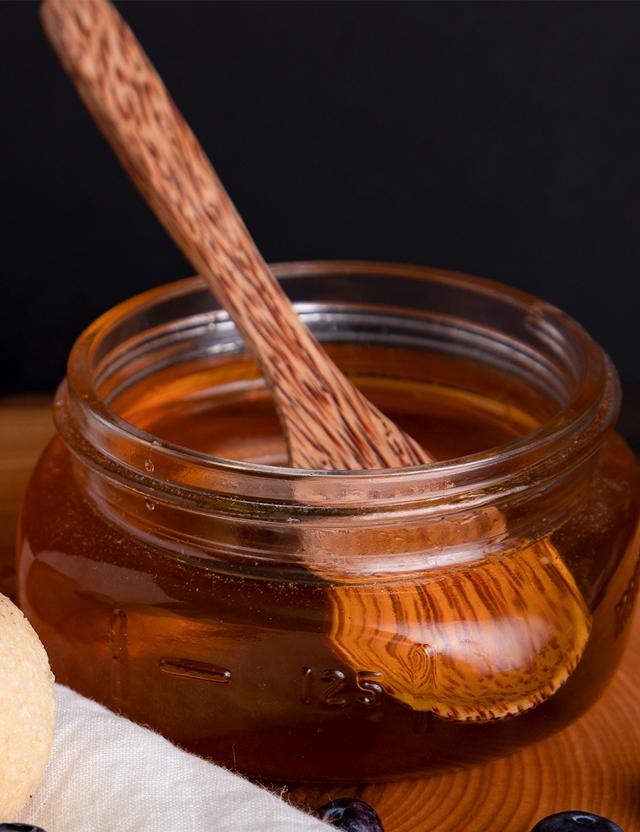 Ultimate convenience
Easy to measure and use
Sweet honey flavor
Up to 30-year shelf-life unopened
Up to 1-year shelf-life after opening
#10 can size, about 9x bigger than a standard 10.25 ounce grocery soup can
Requires no refrigeration
Honey powder
Made in the USA
Directions:
Discard the oxygen absorber packet immediately after opening.
Use Patriot Pantry Honey Powder as a sweetener in beverages and recipes. It is a delicious substitute for sugar or honey, and while it is slightly sweeter, you should use approximately the same amount.
One cup of Honey Powder mixed with 1/4 cup of water equals one cup of liquid honey. To rehydrate the Honey Powder, gradually blend 1/4 cup of water into one cup of powder. Heat this mixture over low heat to fully dissolve the sugars. Once it cools, use your re-hydrated honey as you would use fresh honey. Store it in a sealed jar, if desired.
Ingredients:
Honey powder (refinery syrup, honey), fructose.
Use Patriot Pantry Honey Powder:
In an emergency, on the trail or at the campsite
To sweeten cold beverages like lemonade and iced tea
To sweeten hot drinks like herbal tea and coffee
Sprinkled over hot or cold cereal
As a sugar replacement in baking
Any time you need a convenient, delicious sweetener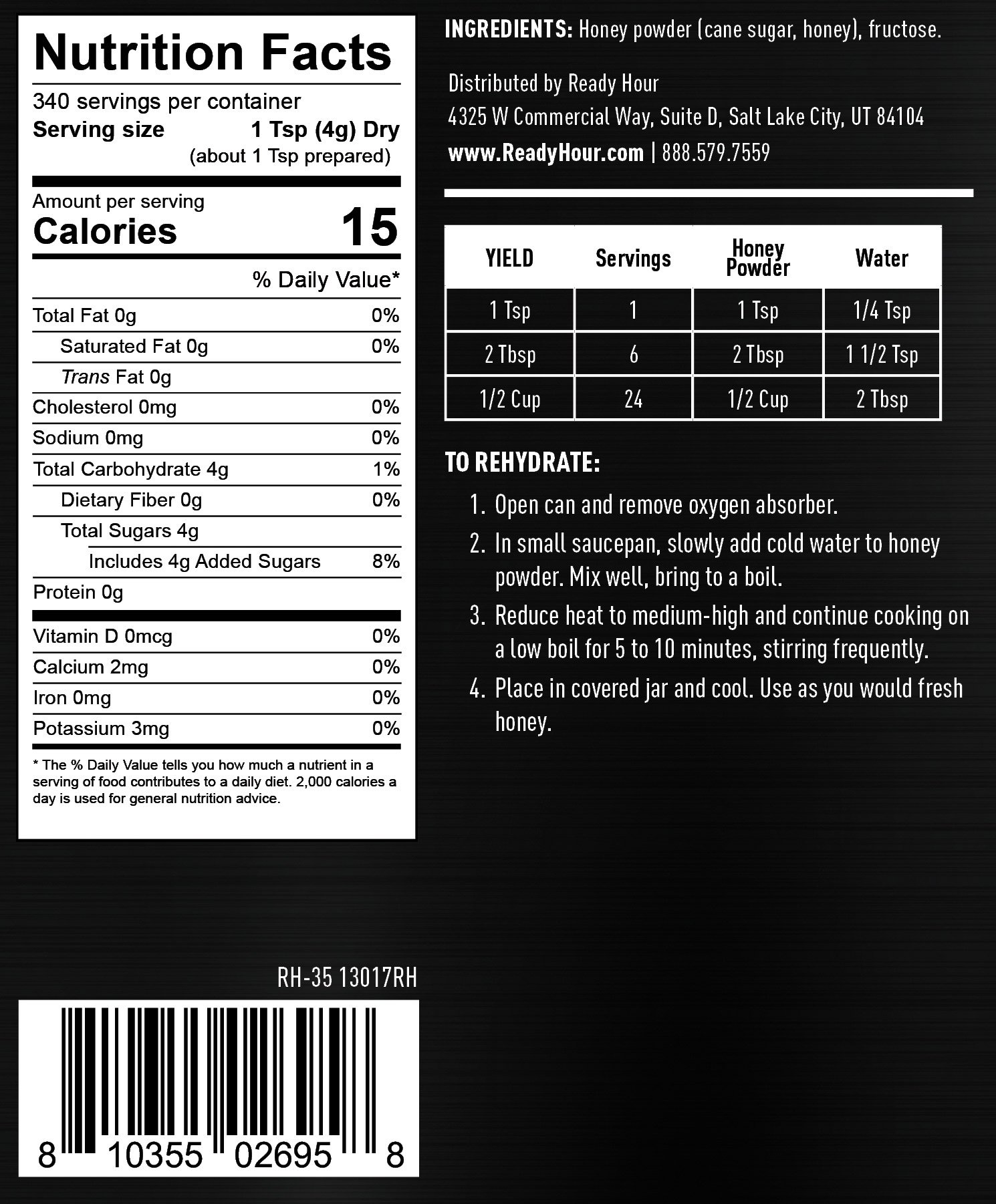 It's best to store this emergency food in a dry, cool location — a dark area, if possible, at temperatures between 55°F and 70°F. Actual shelf life may vary based on individual storage conditions.
Honey Powder (340 Servings) Canada