Hearty Soups #10 Can Pack (175 Servings)
The body and soul crave something to warm up from the inside out.
Here in snowy Utah where many of us here at MPS work, we know a thing or two about warming up. There's nothing quite like a hot, hearty bowl of soup and a big hunk of bread to go along with.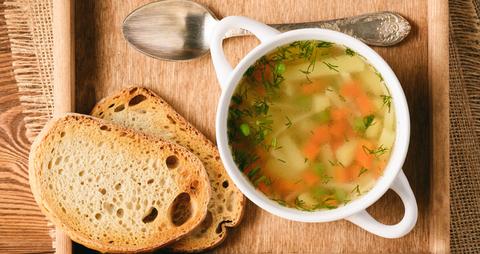 Great to have during an emergency!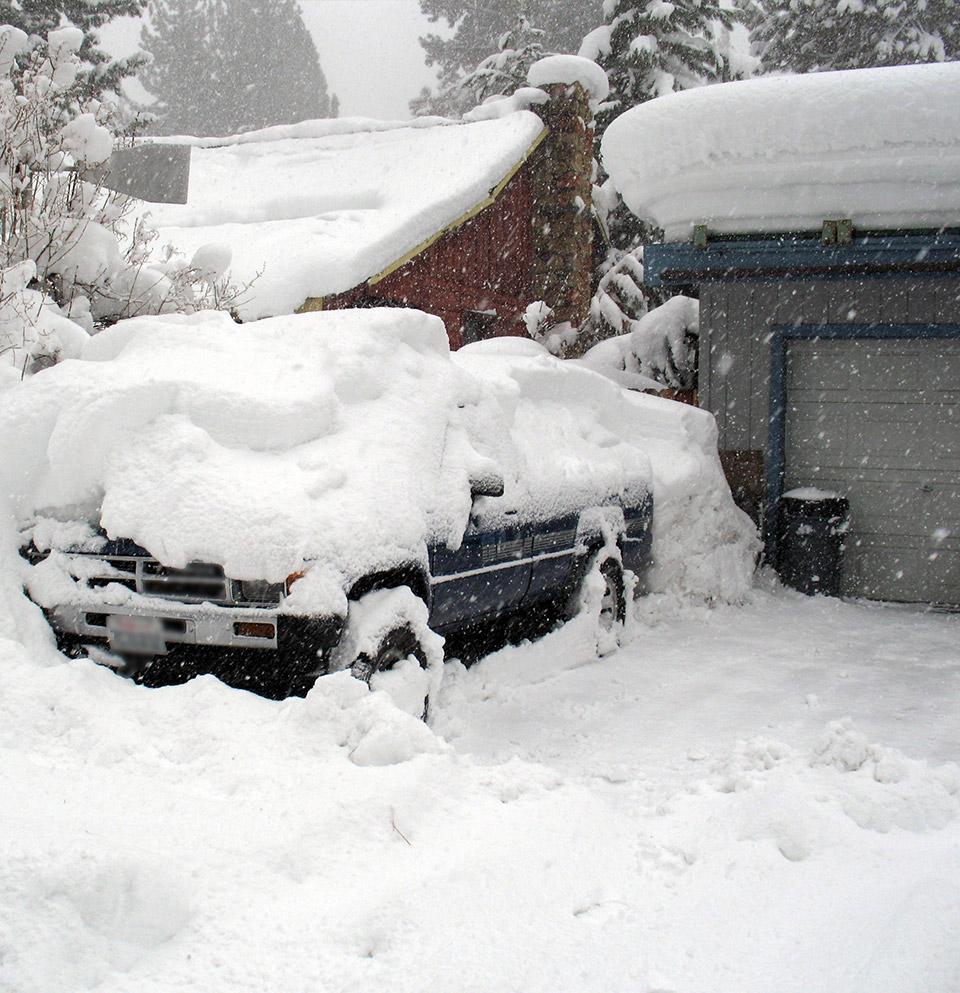 Superstorms & blizzards isolate many at home for days.
5 Hearty Soups with Honey Wheat Bread.
We've put together an exclusive pack of Ready Hour by My Patriot Supply emergency foods just for those times you really need a warm up. This is the only kit we offer that includes our fan-favorite soups with our Honey Wheat Bread.
It's the perfect thing to whip up during a snow storm after getting the generator running. Hunters and hikers will love coming home to this kit after a long, cold day outside.
Hearty Soups #10 Can Pack Contents:
Homestyle Potato Soup – 32 Servings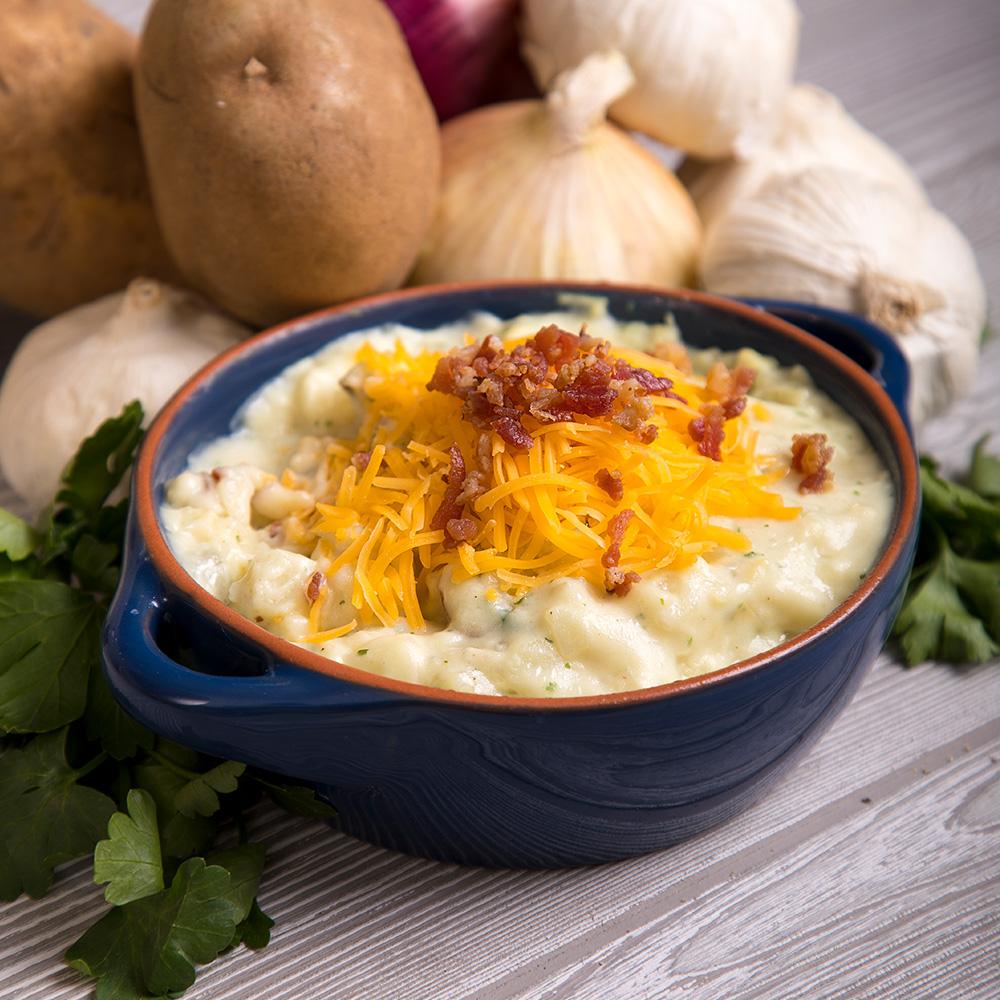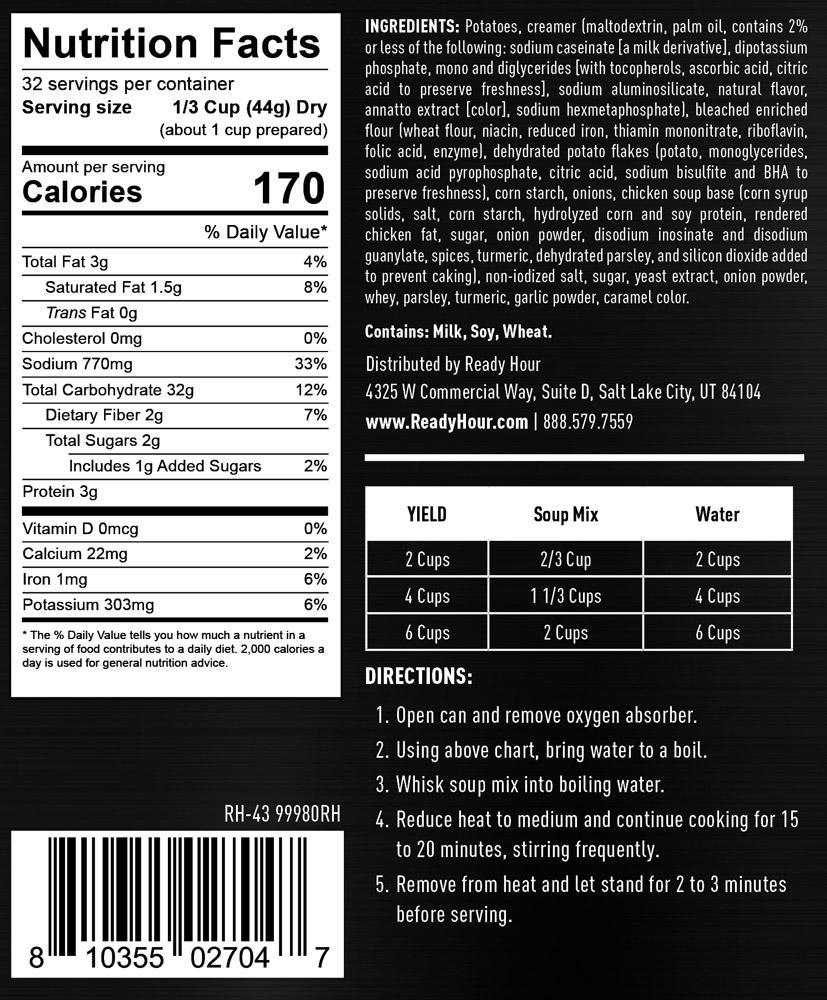 Cheesy Broccoli & Rice Soup – 24 Servings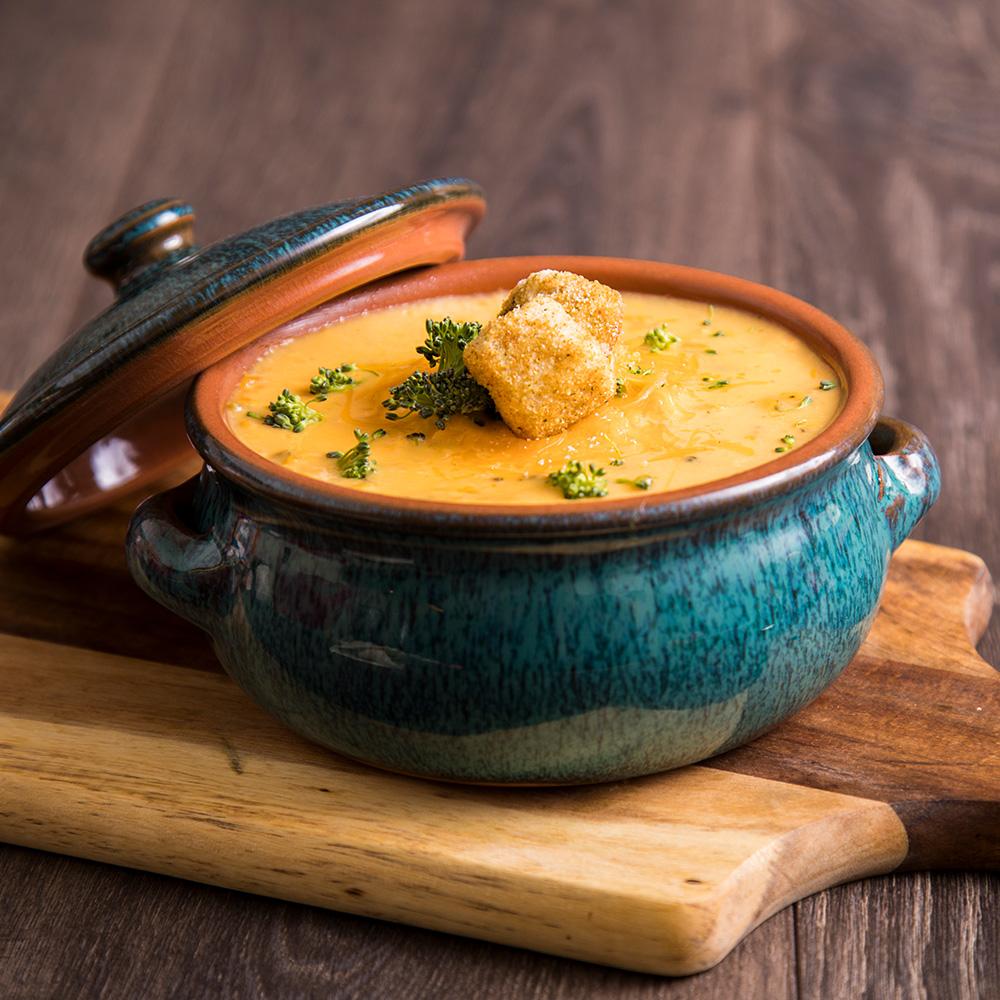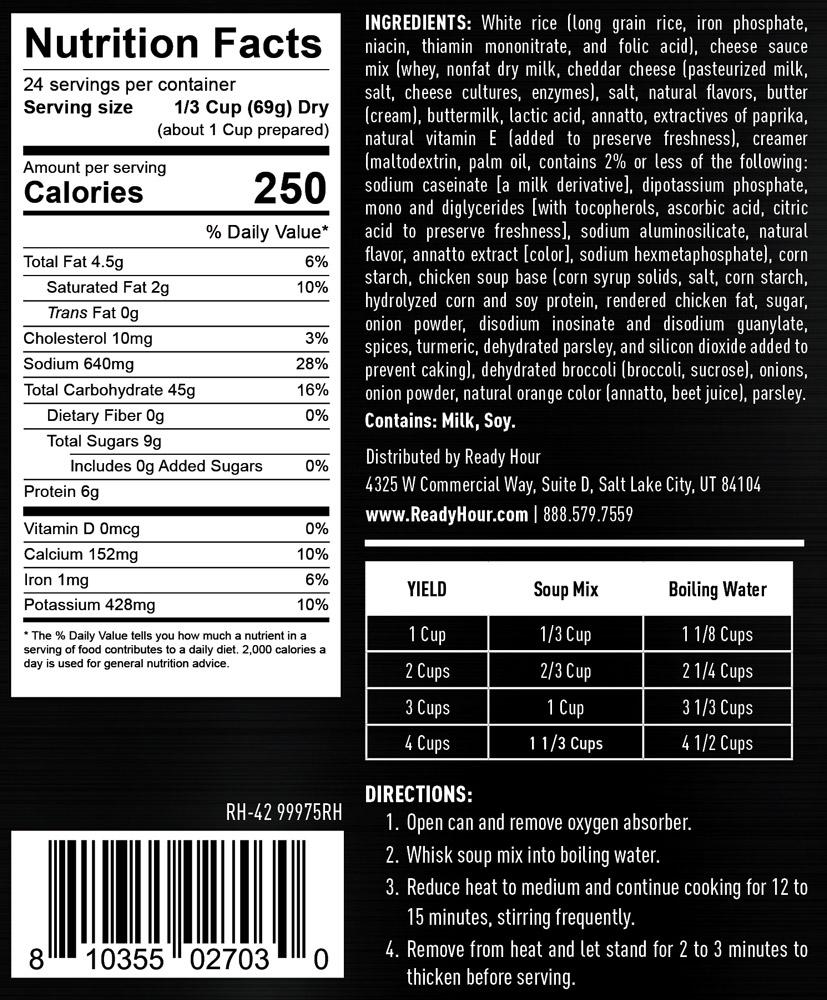 Corn Chowder – 28 Servings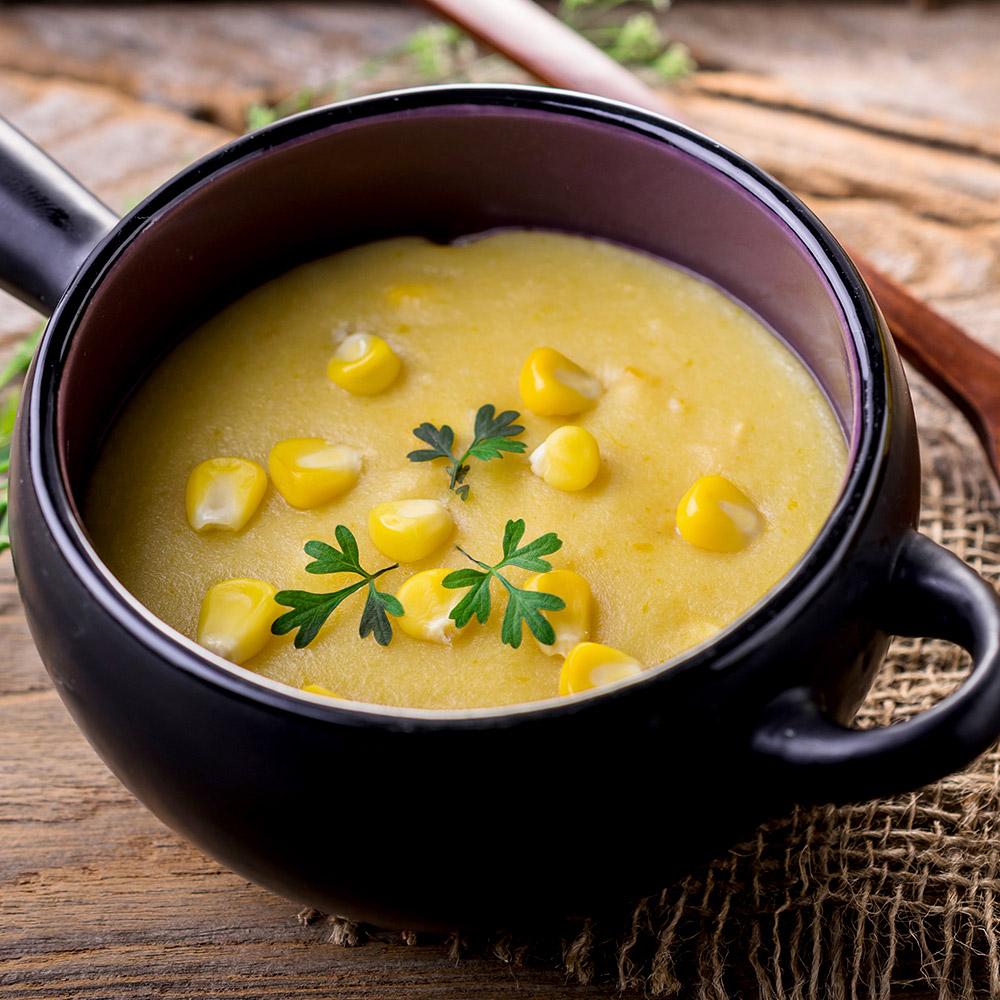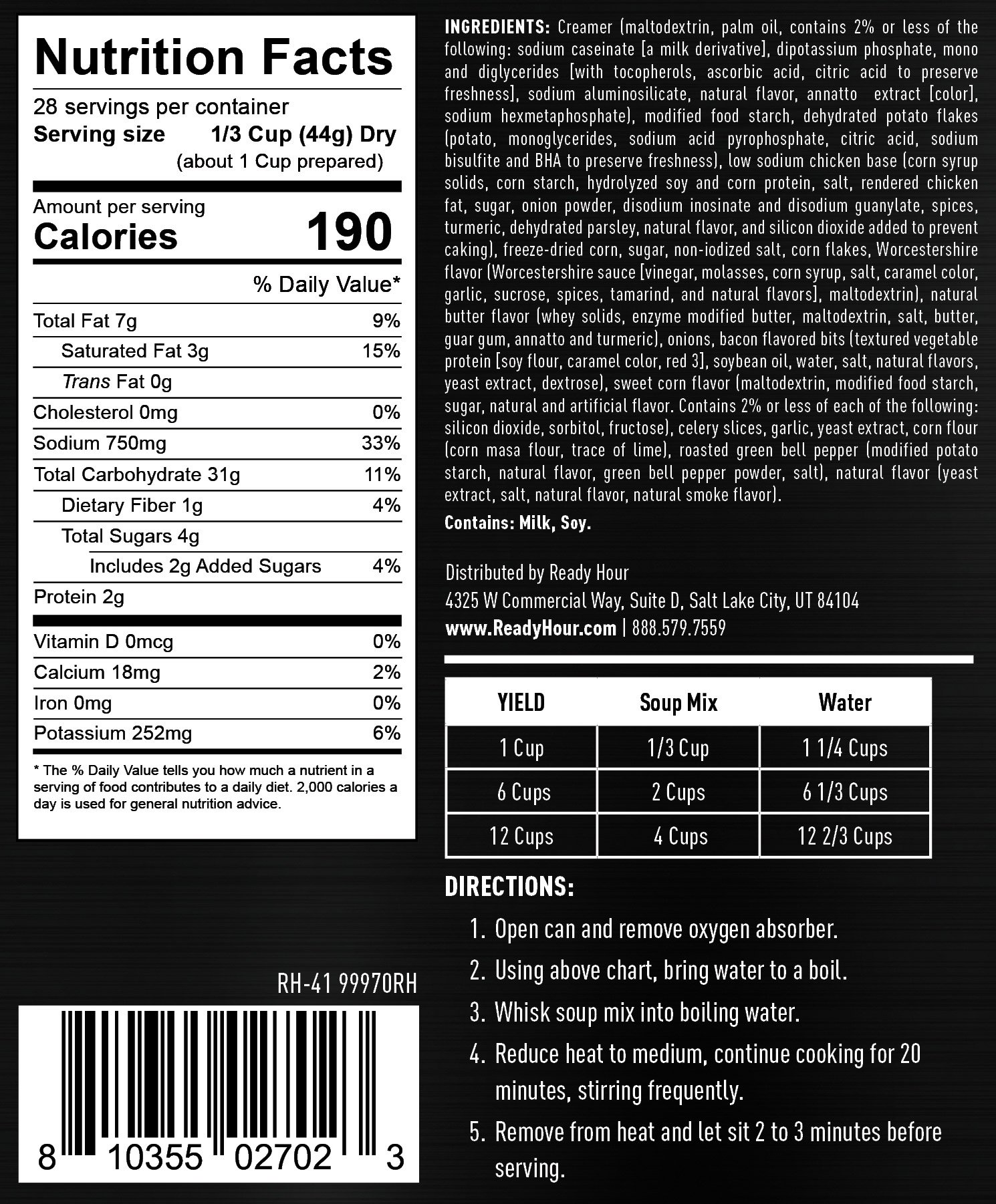 Potato Cheddar Soup – 35 Servings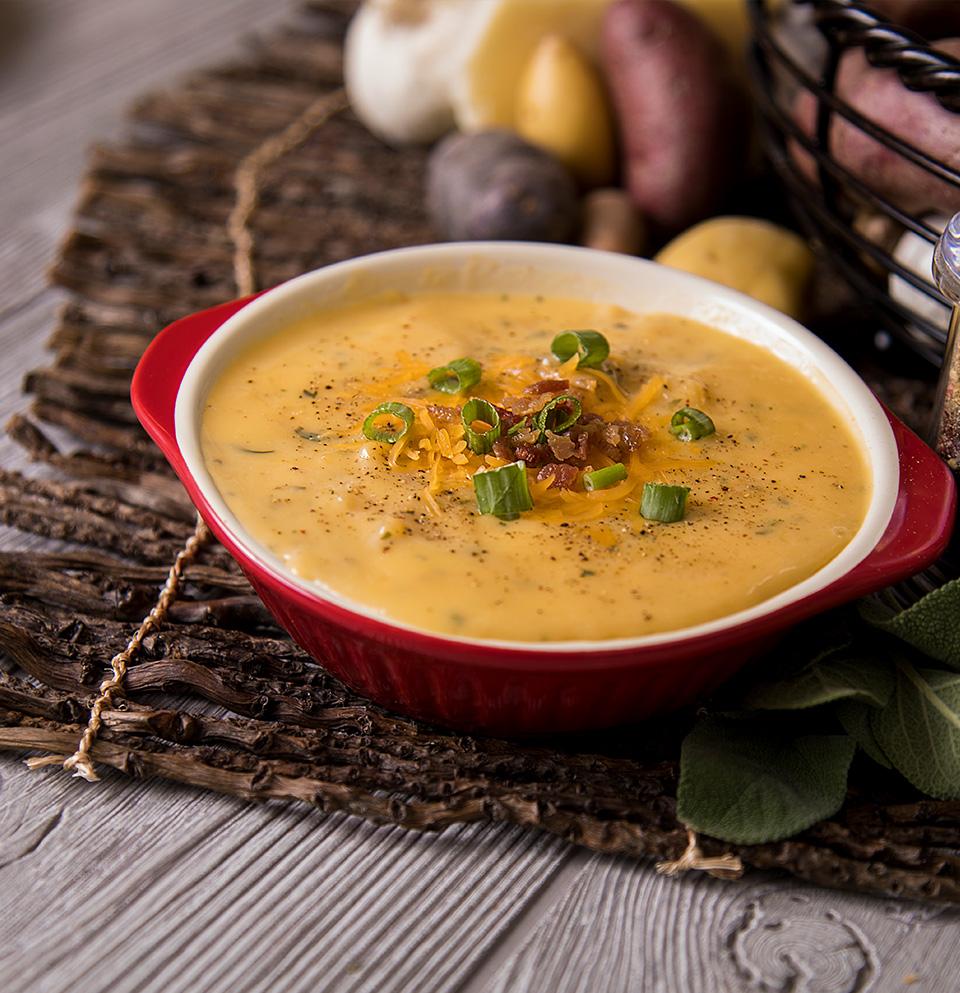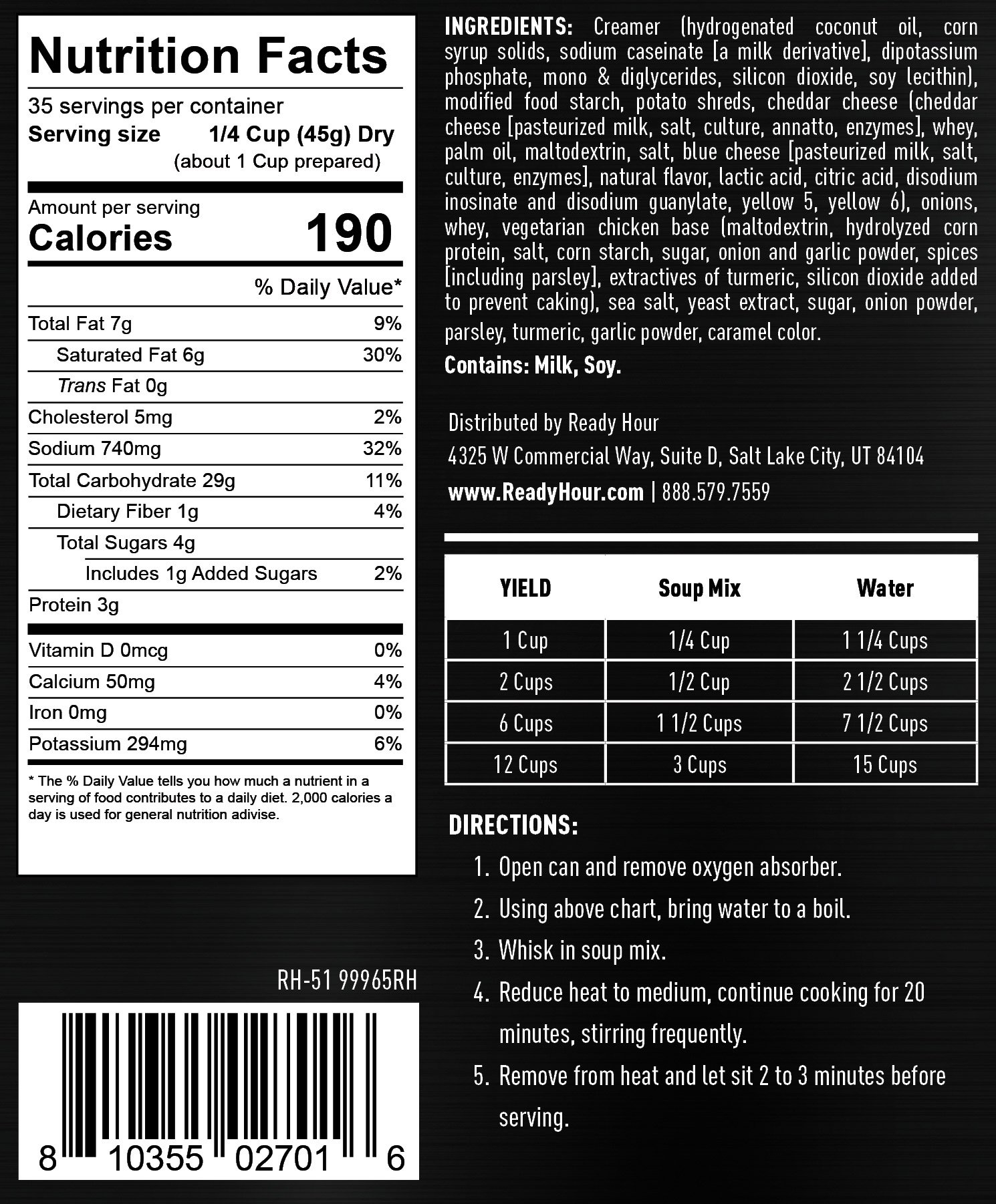 Honey Wheat Bread – 36 Servings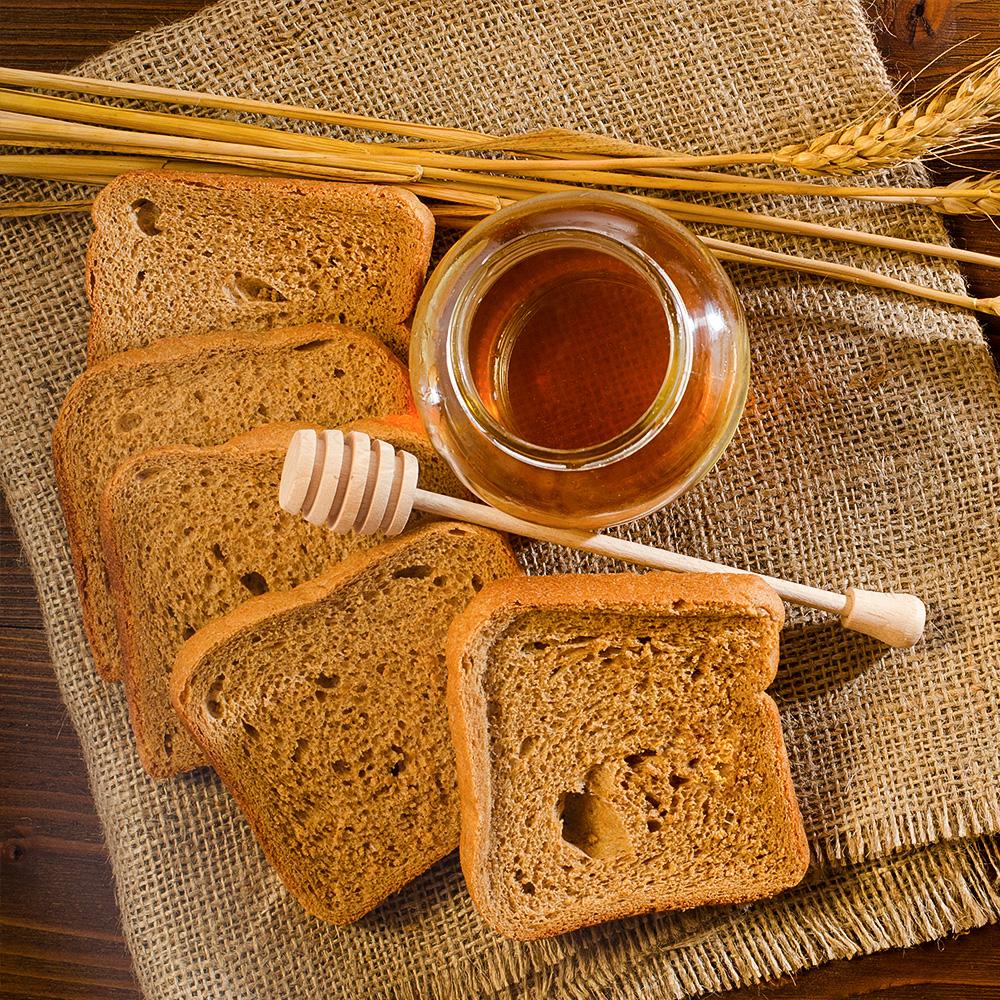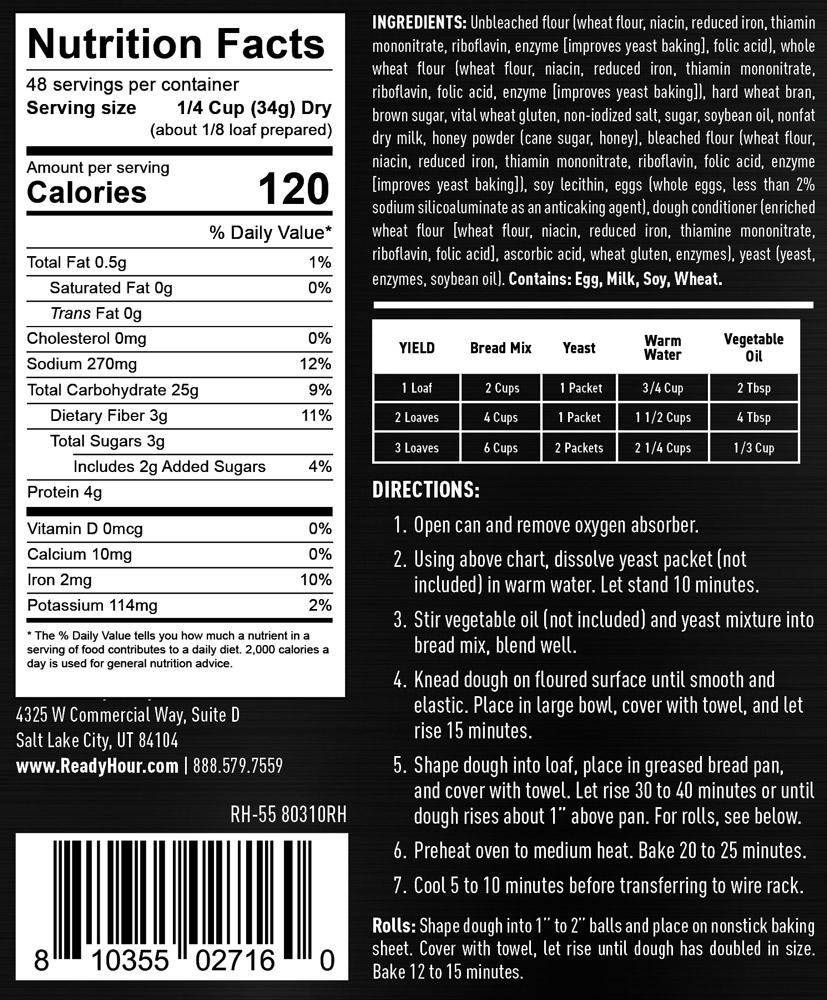 Chicken Flavored Noodle Soup – 20 Servings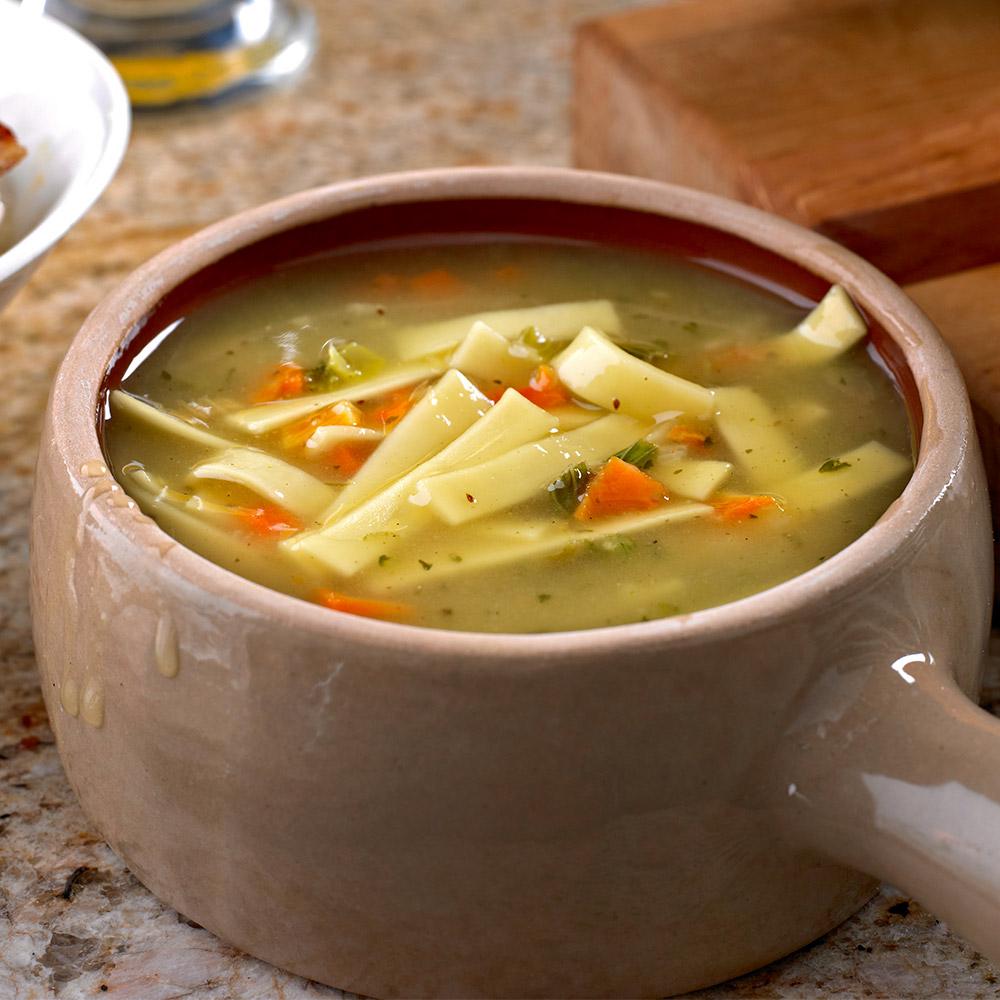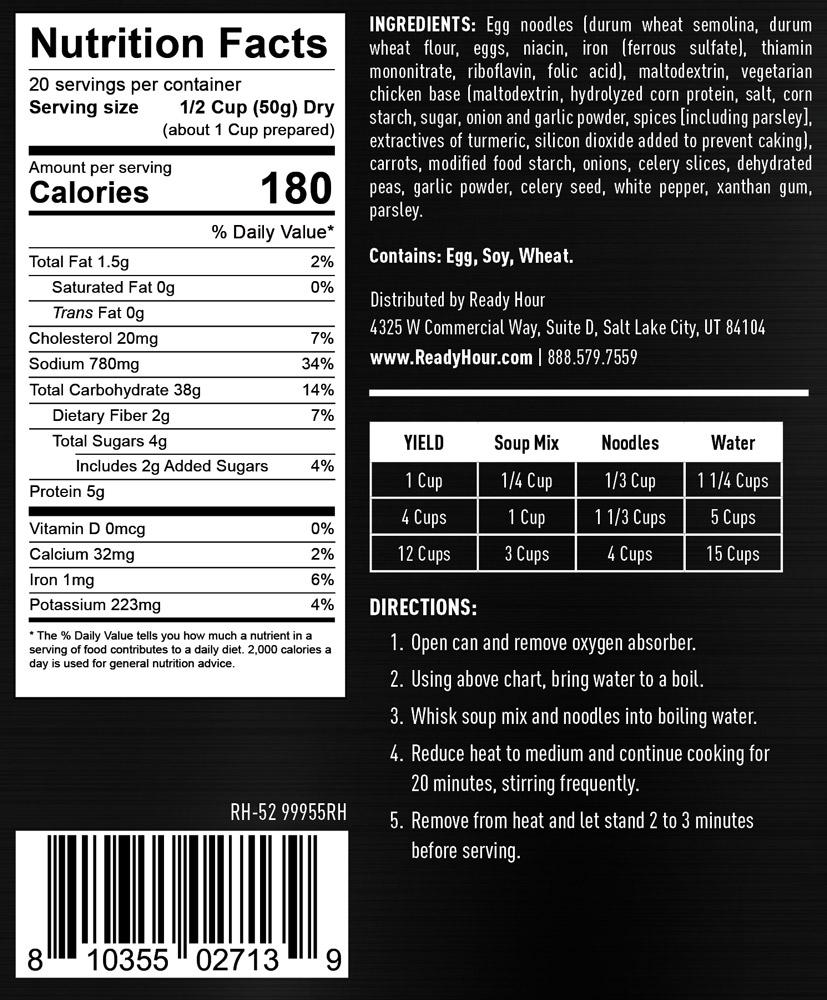 Your soups are as delicious tonight as they will be in up to 25 years.
It's best to store this emergency food in a dry, cool location — a dark area, if possible – at temperatures between 55°F and 70°F. Actual shelf life may vary based on individual storage conditions.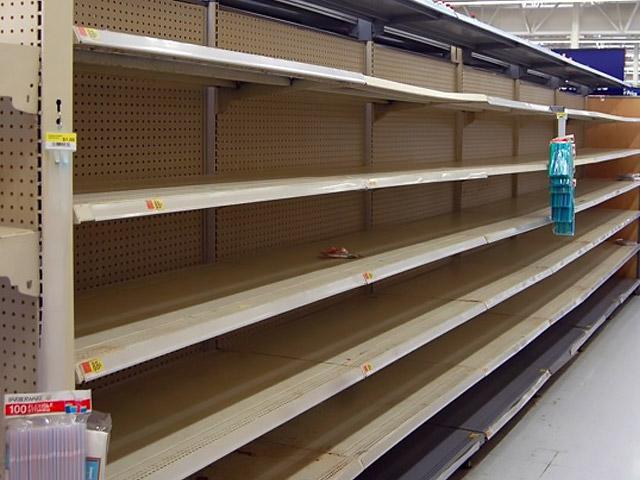 The typical grocery store carries less than 72 hours' worth of food on its shelves, with no back stock.
Based on stock levels, PFC/MPS may substitute the contents of our food kits with like-kind items of equal or greater value to expedite delivery.
Hearty Soups #10 Can Pack (175 Servings) Canada