Black Bean Burger Mix Case Pack (36 Servings, 6 PK.)
Protein. Power. Healthy too!
When a crisis gets tough, this is one item you'll want in your food storage plan.
In an emergency situation, access to fresh protein can be hard to come by. This Ready Hour by My Patriot Supply Black Bean Burger Mix Case Pack gives you a high protein meal solution. It can be used in any recipe that calls for fresh ground meat! Take a resealable pouch or two out on a camping adventure. Or use for evening grilling.
Made with black beans, rice, oats, vegetables and savory seasonings, your whole crew will fill up easily on this tasty meal. Keep a case on your pantry shelf for whenever you need a healthier, high fiber alternative to meat for your family.
The mix stays fresh for up to 25 years and up to 1 year after opening with its zipper pouch top.
These Black Bean Burger Mix Case Pack boxes are 7 1/2 x 6 1/2 x 9 inches. NET WT. 7.20 oz (204.1g) per pouch, for total combined weight of 43.2 oz (1224.6g).
Black Bean Burger Case Pack Meal Benefits: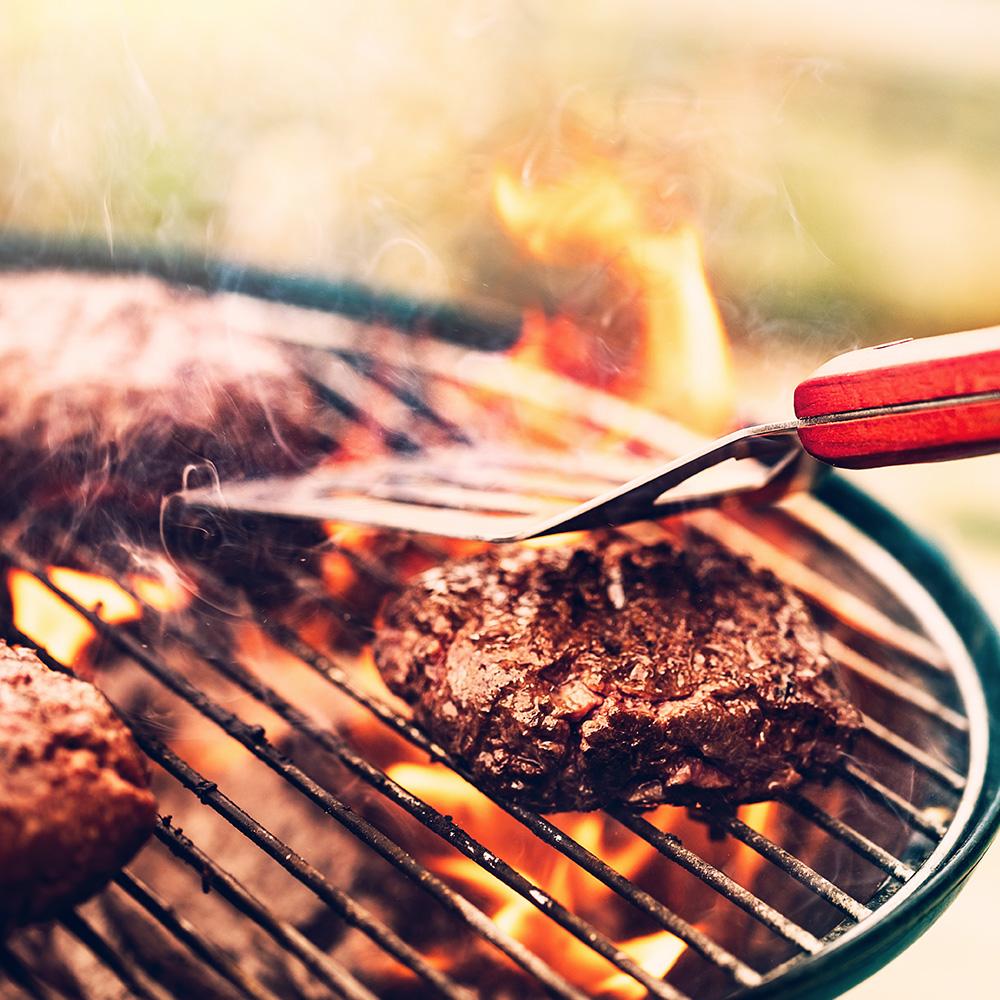 Bulk cases with multiple pouches
Ultimate in convenience and choice
Easy to prepare
Family Favorite
Ideal for off-grid use
Up to 25-year shelf-life unopened
Up to 1-year shelf-life after opening
Resealable zipper top pouches
Includes 6 pouches
6 servings per pouch
Requires no refrigeration
Made in the USA
Directions for Black Bean Burger Mix:
Discard the oxygen absorber packet immediately after opening.
Measure the correct amount of Black Bean Burger mix and warm water for the number of servings you are making
Thoroughly stir water and mix, and let stand for 10 to 15 minutes.
Form into patties.
Place each patty on a lightly oiled grill (375° F) for 3 to 4 minutes per side, or until golden brown.
Ingredients:
Black bean flakes, instant long grain white rice, (niacin, iron [ferric orthophosphate], thiamine [thiamine mononitrate], folic acid), quick rolled oats, modified cornstarch, chopped onions, tomato flakes, sea salt, chili pepper powder, guargum, onion powder, garlic powder, cumin, gistex, yeast extract, xanthan gum, spices, oregano, cayenne pepper (ground red pepper, silicon dioxide, ethoxyquin).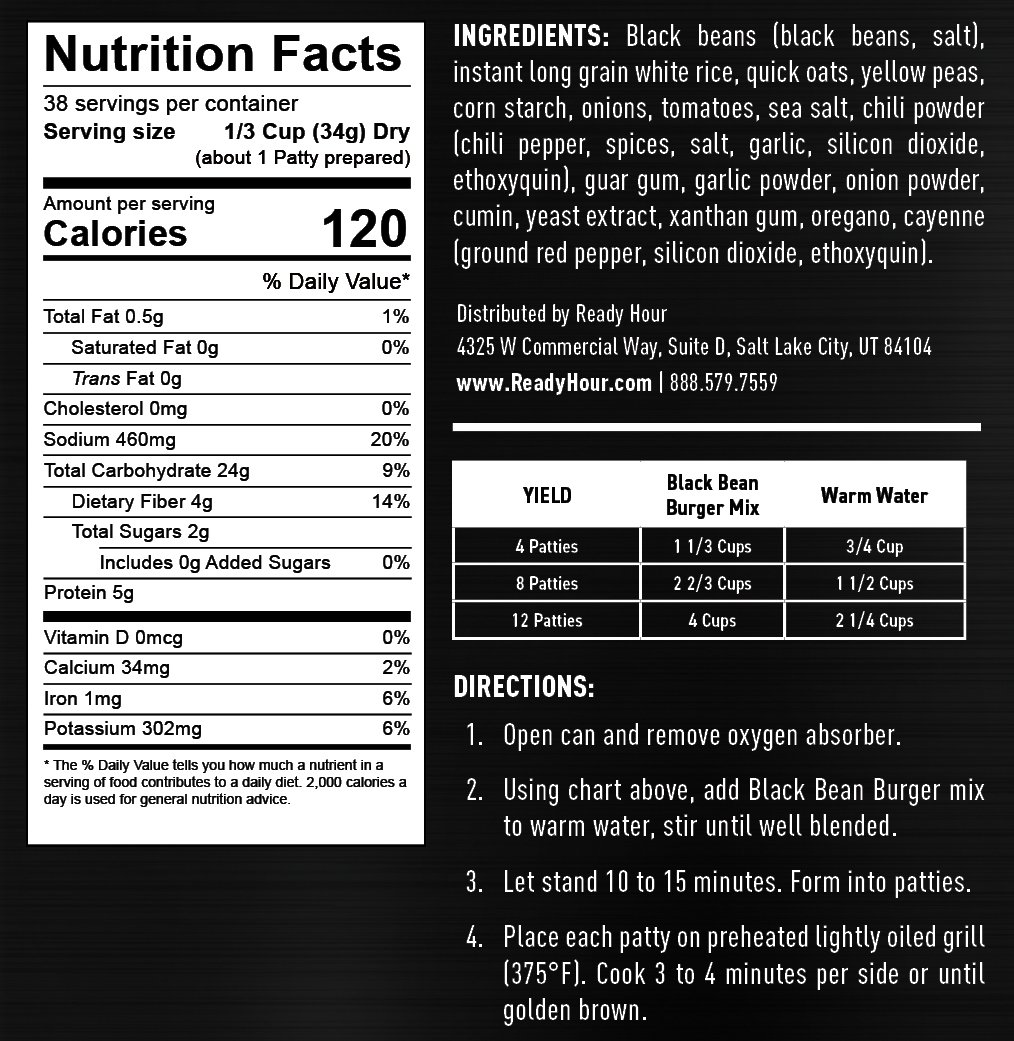 It's best to store this emergency food in a dry, cool location — a dark area, if possible, at temperatures between 55°F and 70°F. Actual shelf life may vary based on individual storage conditions.
Ready Hour case packs allow you to buy in larger quantities, without wasting what you don't use right away! These cases come with six resealable pouches of food with six servings each. This helps you maintain the shelf-life of your food until you're ready to cook it.
Black Bean Burger Mix Case Pack (36 Servings, 6 PK.) Canada