Beans Trio With Rice Kit (96 Servings, 14 PK.)
Comes in a rugged, water resistant bucket that measures 8″ x 9″ x 13.5″
.
Benefits of Ready Hour Beans Trio With Rice Kit:
Resealable zipper-top, heavy-duty 4-layer pouches with oxygen absorbers inside to extend shelf life.
Made in the U.S.A.
Beans pack a powerful protein punch.
Weighs 12.5 pounds
Includes:
Click on the food names below to view their nutrition facts.
Black Beans – 8 Servings
Red Beans – 8 Servings
Pinto Beans – 8 Servings
Long Grain White Rice – 60 Servings
Southwest Rice – 16 Servings
Ready Hour by My Patriot Supply beans and rice are an absolute essential, when it comes to your emergency food storage plan. They're hearty, tender and delicious. They also add the power of protein! They can be used in a variety of ways, so you'll never bore of eating them. Plus, they provide the nutrition you need to keep going, especially in a crisis.
All the beans in our Ready Hour Beans Trio With Rice Kit are prepared from real cooked beans & long grain white rice. Our low-heat dehydration method locks in flavor and high-nutritional value. Each bean variety and rice are individually-sealed in our heavy-duty 4 layer packages to ensure their freshness for up to 30 years unopened.
The Beans Trio with Rice Kit Includes:
Pinto Beans – 8 servings, 2 pk.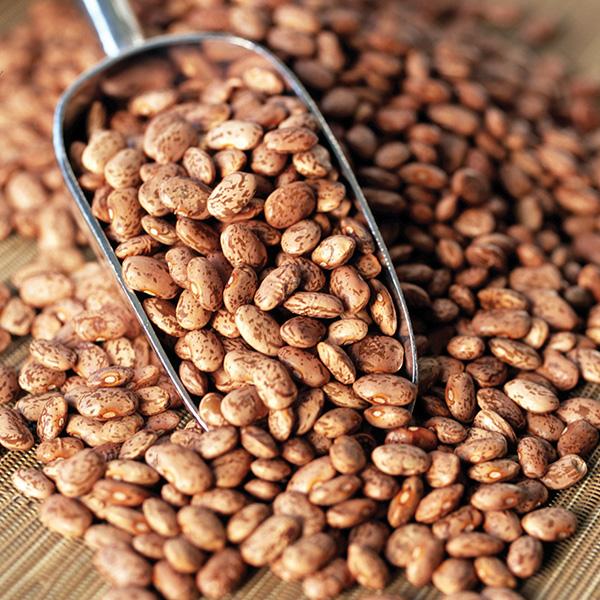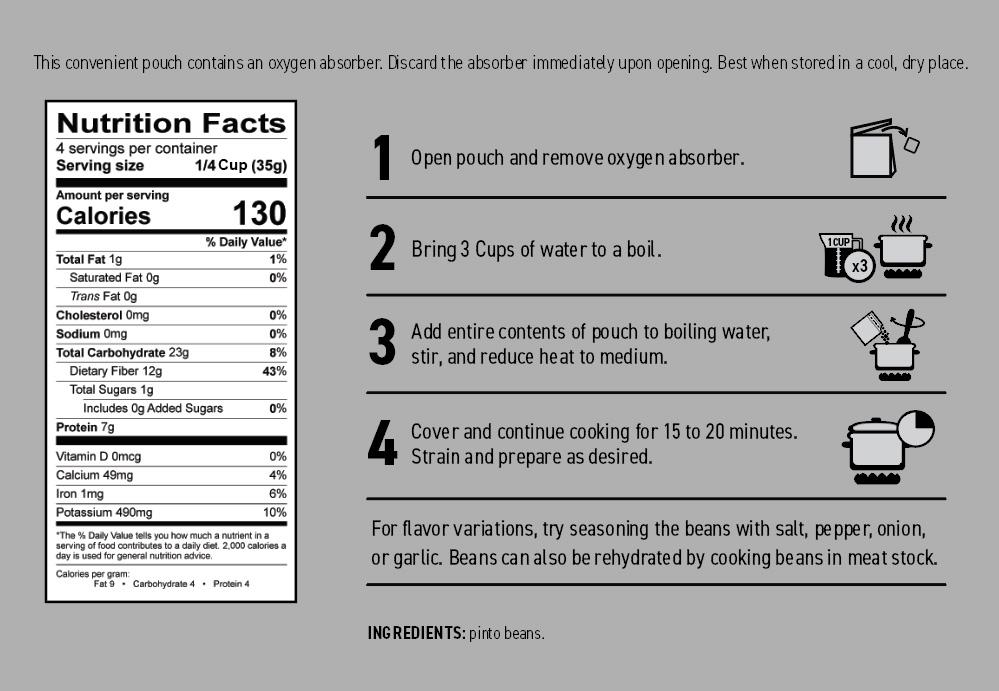 Black Beans – 8 servings, 2 pk.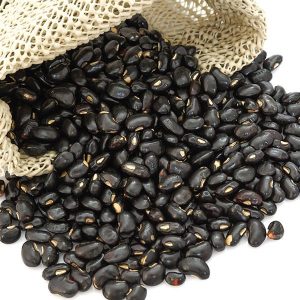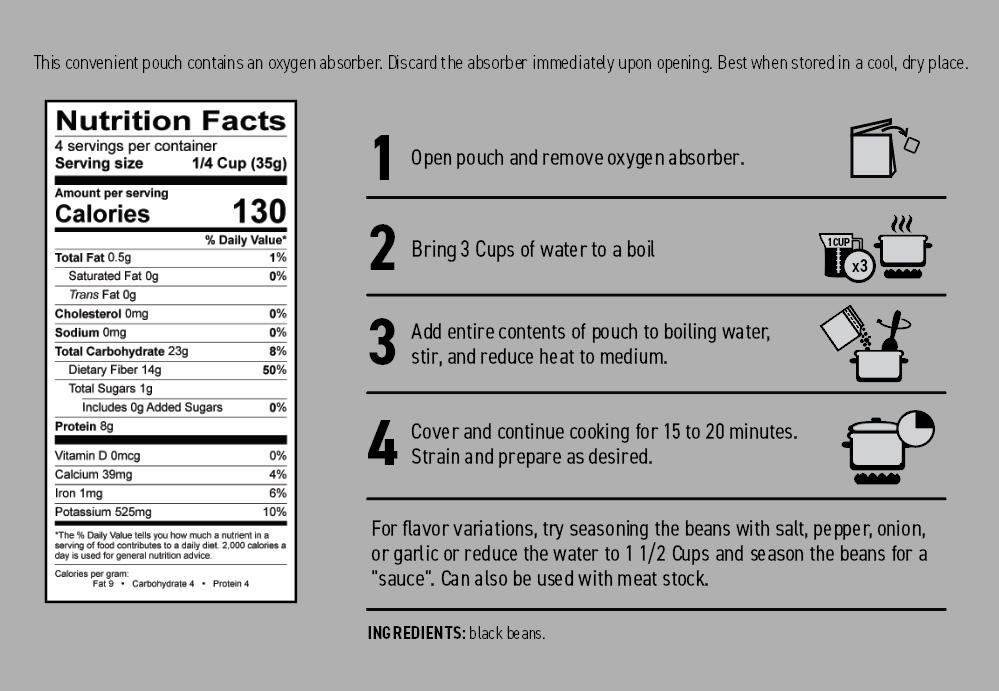 Red Beans – 8 servings, 2 pk.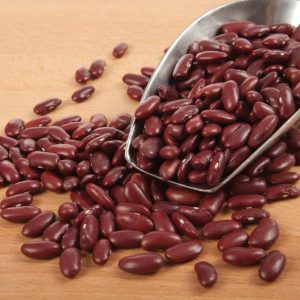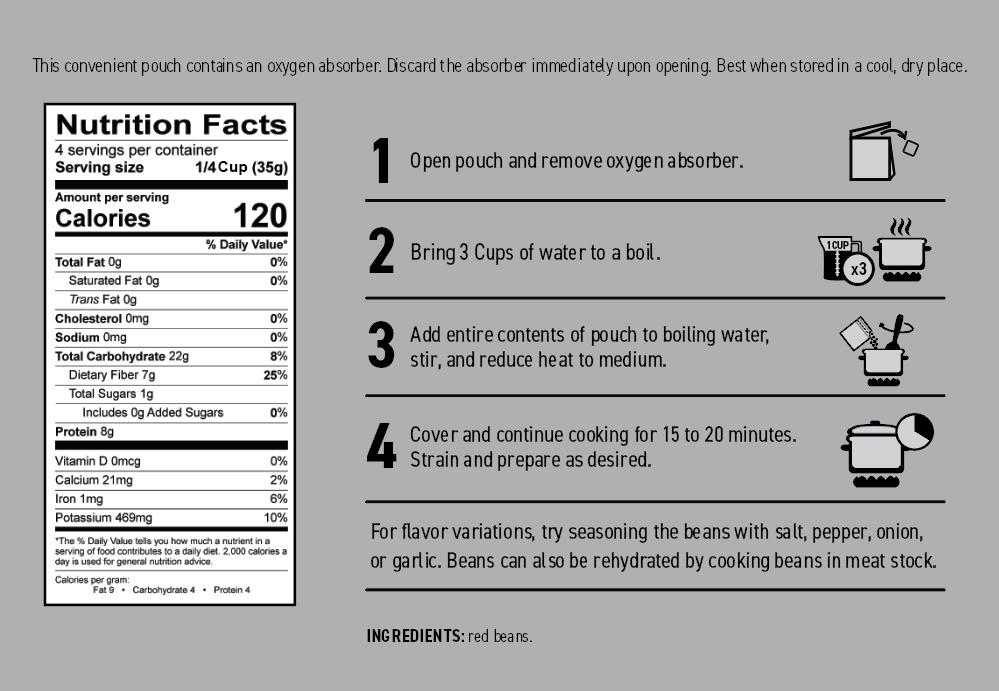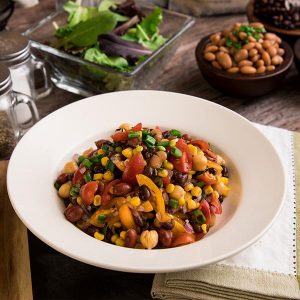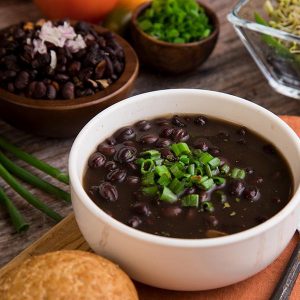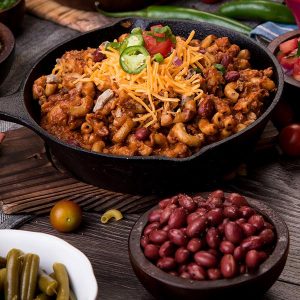 Pinto beans are a North American favorite for good reason. They provide you with plenty of protein, folate, fiber and iron, and taste great in a variety of dishes.
Black beans – a super-food beans add protein and many other nutrients to your diet. Plus, they're tasty on their own or in your favorite dishes.
Perfect for chili (all of our beans are, really) Red beans pack a punch of fiber and protein. A favorite amongst hunters and campers, because it packs light and fills you up.
Long Grain White Rice – 60 servings, 6 pk.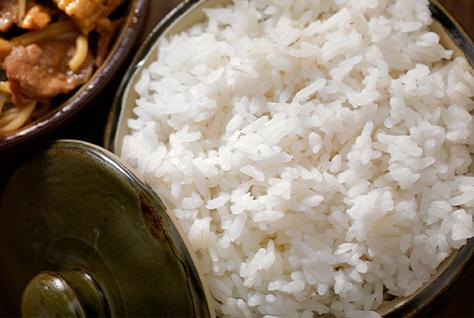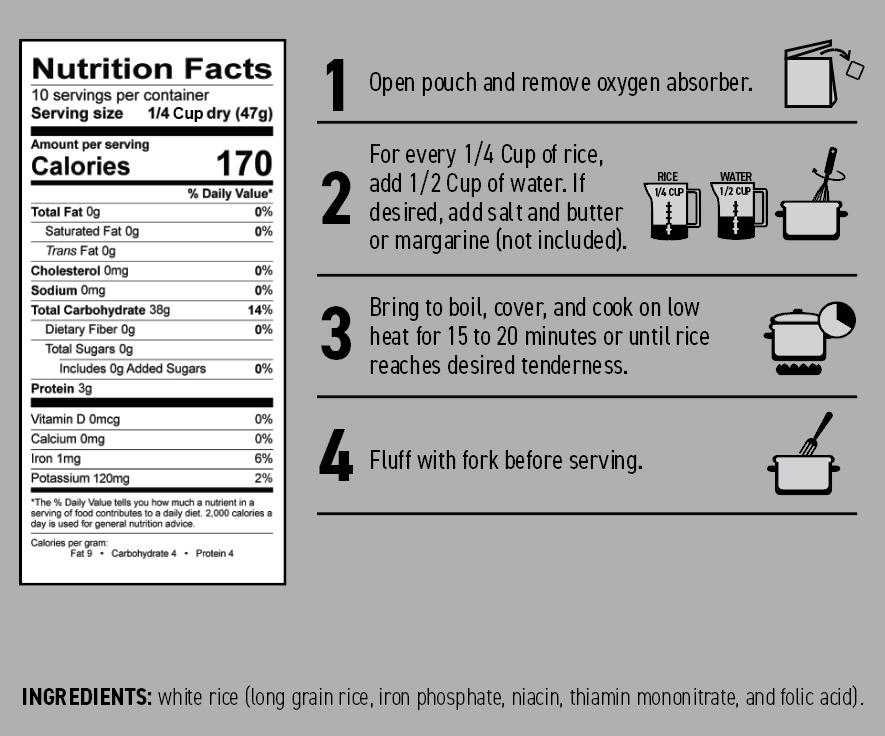 Long Grain White Rice is a food staple you should always keep on hand. Because it's rice, you can use it in a multitude of recipes. Because it's packed in a case with 6 resealable pouches, you get convenience without unnecessary waste.
Use Long Grain White Rice in any recipe that calls for regular rice, and adjust cooking times accordingly.
Southwest Rice – 16 servings, 2 pk.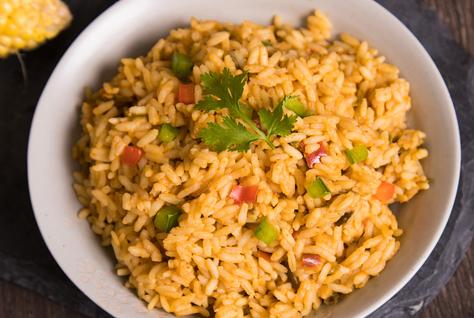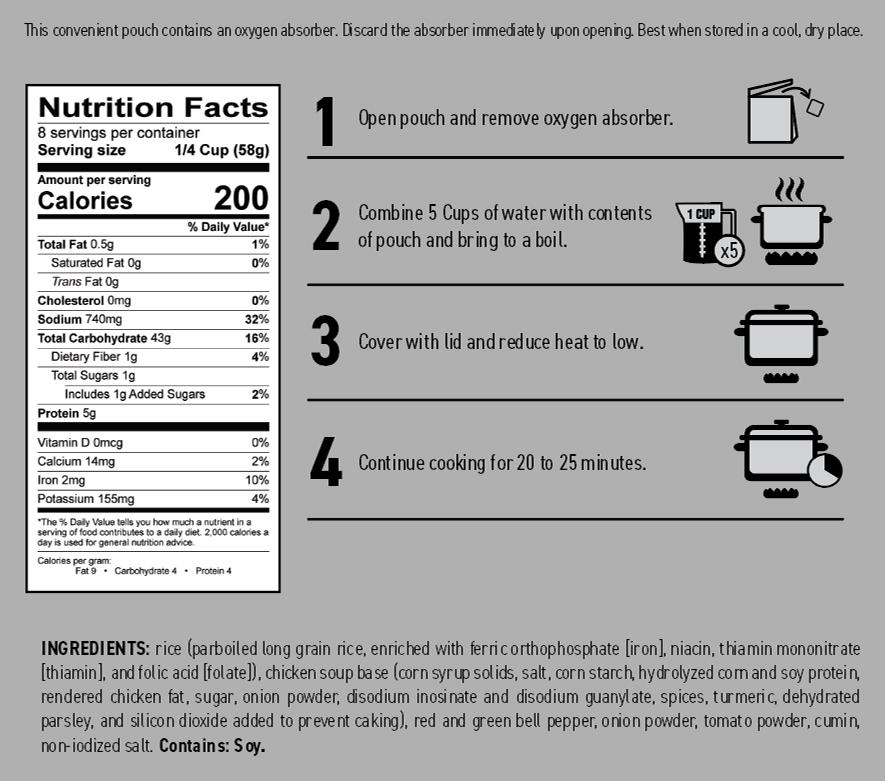 Southwest Rice is prepared in our rich chicken broth and cooked with bell peppers and tomatoes. This gives the rice its distinctive southwestern flair. Sure to be a favorite with the kids! Each tote comes with 2 pouches with 8 servings each. Perfect for a family!
Our Southwest Rice is a snap to make – just stir it into boiling water and simmer. When you have Southwest Rice on your pantry shelf in your emergency food kit, you will never have to worry about feeding your family in a crisis.
Benefits:
Includes two pouches each of black, red and pinto beans, six pouches of long grain white rice, 2 pouches of Southwest Rice
Ultimate in convenience and choice
Easy to prepare
Great for camping trips
Beans up to 30-year shelf-life unopened & Long Grain White Rice up to 20-year shelf-life unopened
Up to 1-year shelf-life after opening
Includes 12 resealable pouches
Requires no refrigeration
Gluten Free
Made in the USA
Directions:
Open pouch and remove oxygen absorber
Boil 3 cups of water
Add Entire contents pouch of dehydrated beans, stir and reduce heat to a simmer
Cover and allow to simmer for 20-25 minutes. Strain as desired and serve
For flavor variations, try seasoning the beans with salt, pepper, onion, garlic or reduce the water to 1 1/2 cups and season the beans for a "sauce". can also be used with meat stock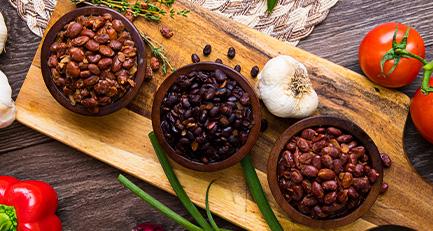 It's best to store this emergency food in a dry, cool location — a dark area, if possible, at temperatures between 55°F and 70°F. Actual shelf life may vary based on individual storage conditions.
Beans Trio With Rice Kit (84 Servings, 12 PK.) Canada