Colonial Concepts Canada

Other Survival Products
In addition to seeds, food supplies, and water filtration, Pure Filter Canada sells air purifiers, cooking gear, first aid and medical equipment, survival books, and other survival gear. Plus, the company is continually adding to its inventory. New products can be viewed by clicking on "New MPS Products."
Survival Gear: This section of the Pure Filter Canada site contains some of the more expensive items, including medical kits, survival gear, emergency lighting & power products, and more.
Some of our products!
Guide 10 Plus Adventure Solar Recharging Kit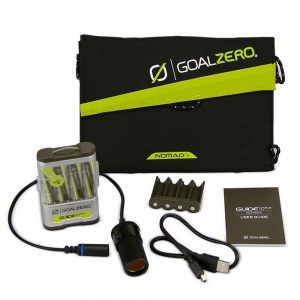 Nomad 7 Solar Panel is rugged and portable. Pocket protects gear while charging.
Handy built-in LED flashlight to search your dark backpack or purse.
Small and compact enough to carry with you always and power up anywhere.
Never buy batteries again. Recharge AA or AAA batteries right from the sun.
Have the power of the best-selling USB Solar Charging Kit and keep yourself powered on the go!
AA Rechargeable Batteries (4 pack)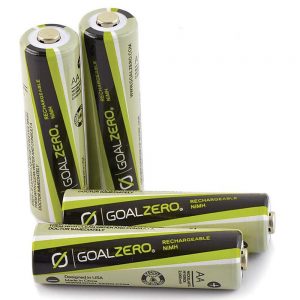 Recharge and use these powerful AA batteries again and again. These rechargeable AA batteries have a low self discharge. That means they can sit for 12 months before they begin to lose power. Designed to be used with Guide 10 Plus Re-charger.
Features:
Rechargeable Nickel-Metal Hydride (NiMh) batteries
Pack includes four batteries
For use in anything that requires AA batteries
Use them up, when they are dead, recharge them and use again
Can be recharged from the sun using the Guide 10 Plus Adventure Kit
Approximately 300 – 500 cycles
Optimal Storage Temperature: 32-86 F (0-30 C)
Type: NiMH, 2300 mAH, 1.2V
Lightweight and affordable
Folding Shovel with Steel Blade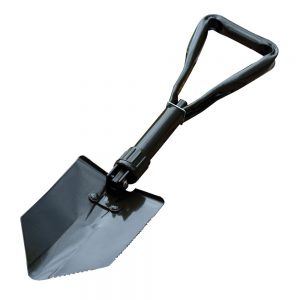 This is a versatile tool that works well with campers, hikers, emergency workers, and anyone else who spends time in the outdoors.
The 23-inch shovel features a tempered forged steel blade with metal handle and shaft. It has a positive locking collar that folds down to a length of 10 inches for compact storage.
Store in a car trunk, shed, garage, or in your go bag. This emergency shovel is also handy for gardening.
Length open: 23″ (58 cm)
Length folded: 10″ (25 cm)
Works as well as its non-foldable counterparts
High-quality construction built for extended use
Easy to transport
Colonial Concepts Canada